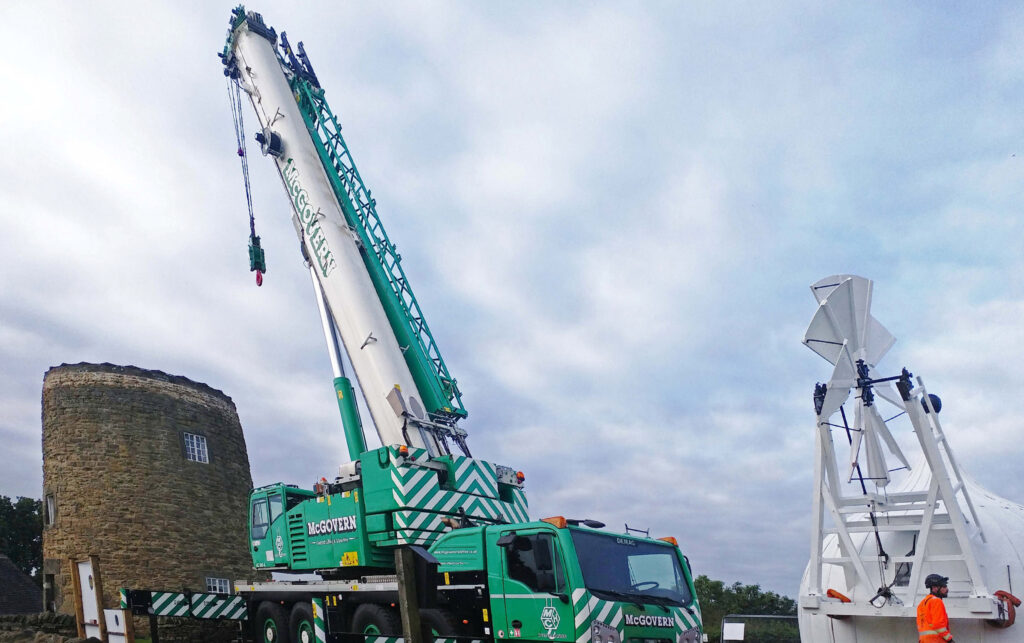 Thursday, October 12th… the weather was dry with just a little wind – a perfect day for lifting the windmill cap back onto the mill tower.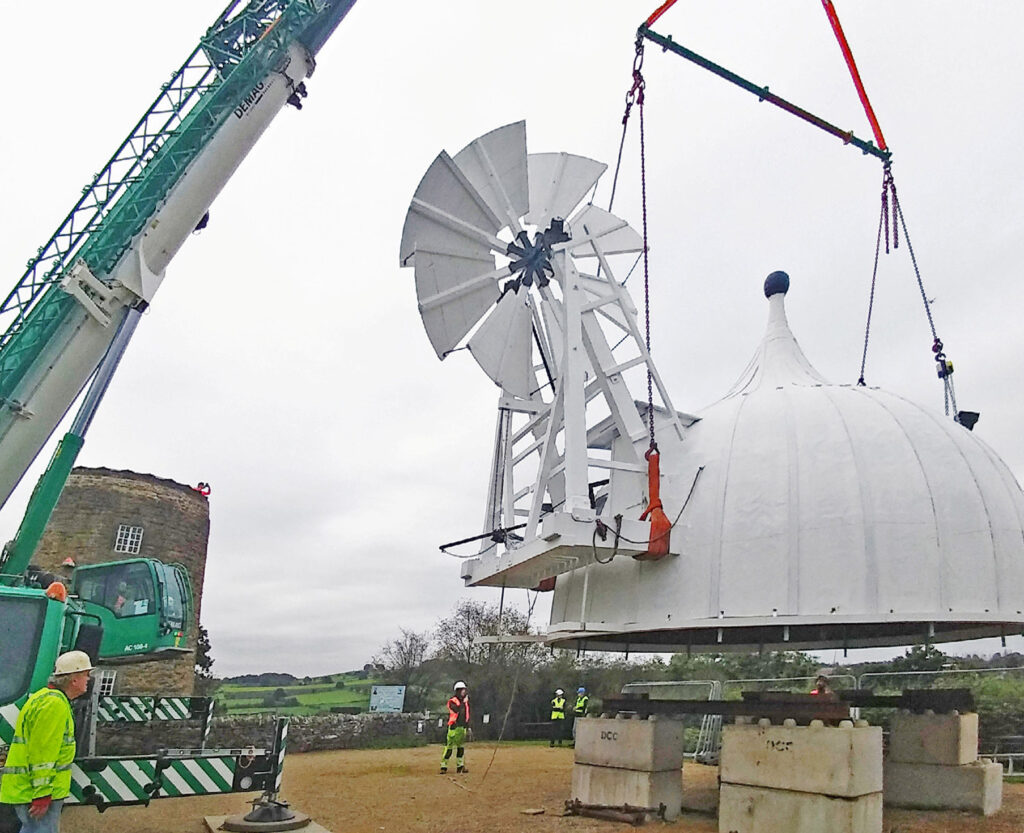 First, the temporary cover was removed from the tower. After all the necessary checks, the lift began.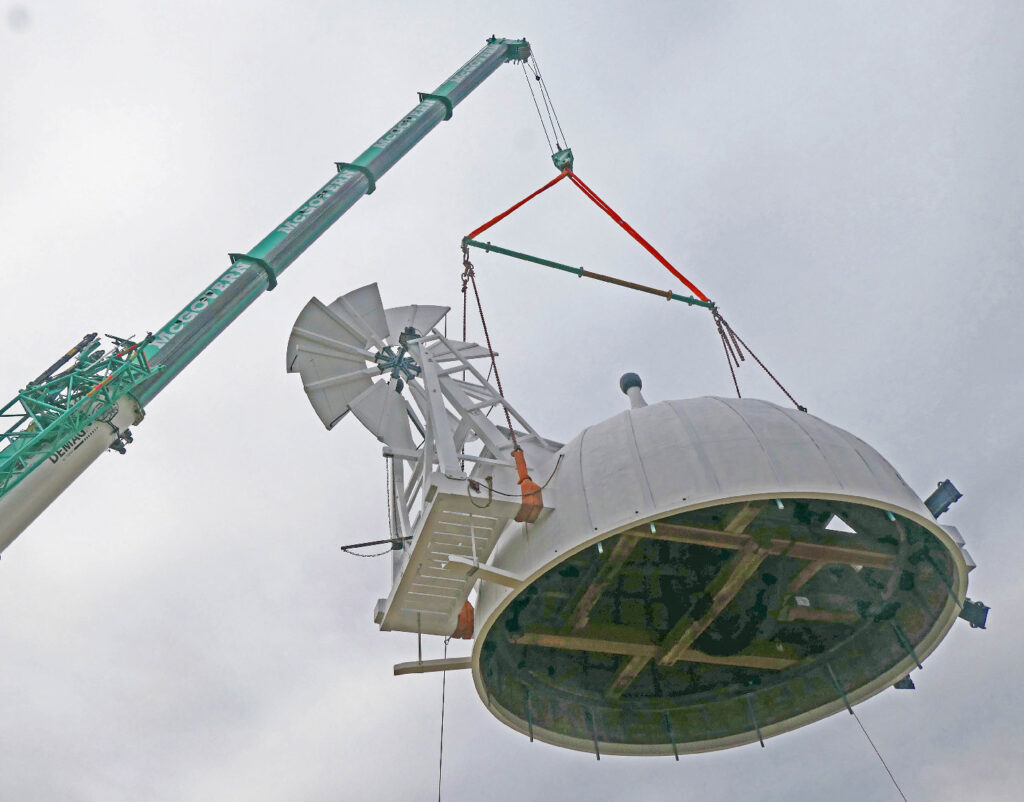 As the cap was lifted up into the sky, everyone had a fine view of the massive timber sheers that had been replaced.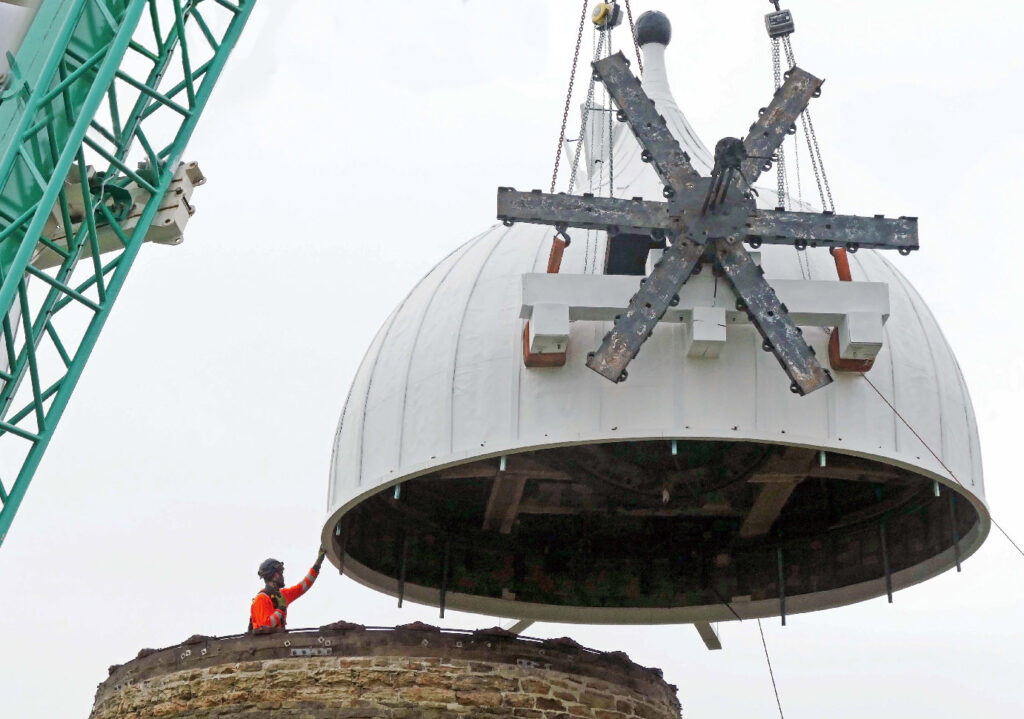 At the top of the tower, the contractors – Beighton's from Chesterfield – were there to guide the cap into place, a very delicate procedure in spite of the weight of the cap.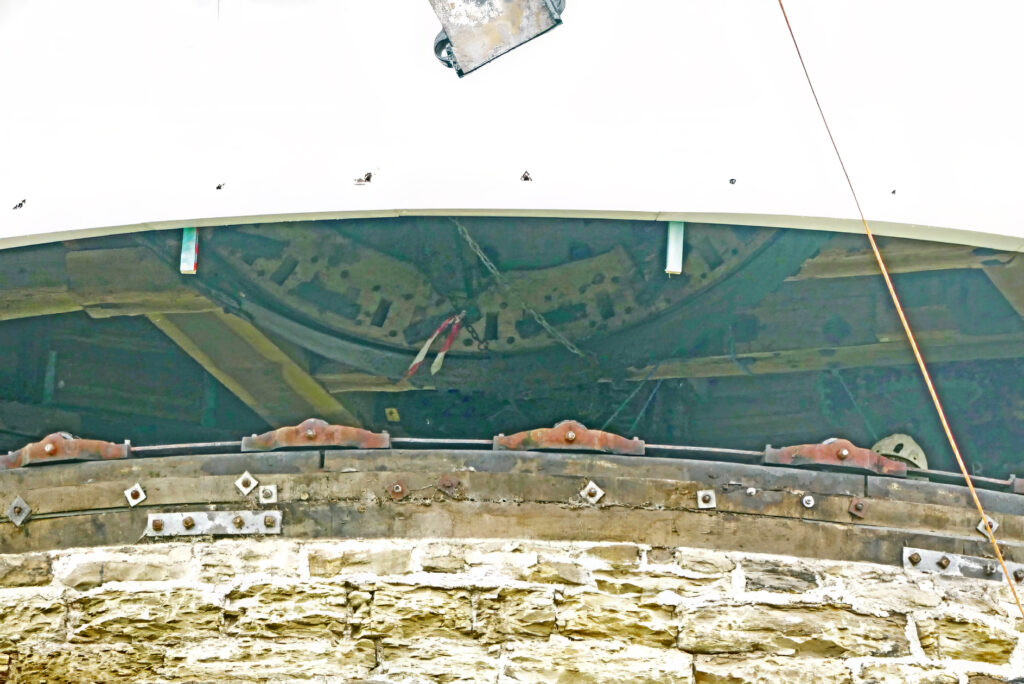 In the photo above, one can just see the brake wheel with its iron band, and four of the 24 rollers, upon which the cap rests and turns.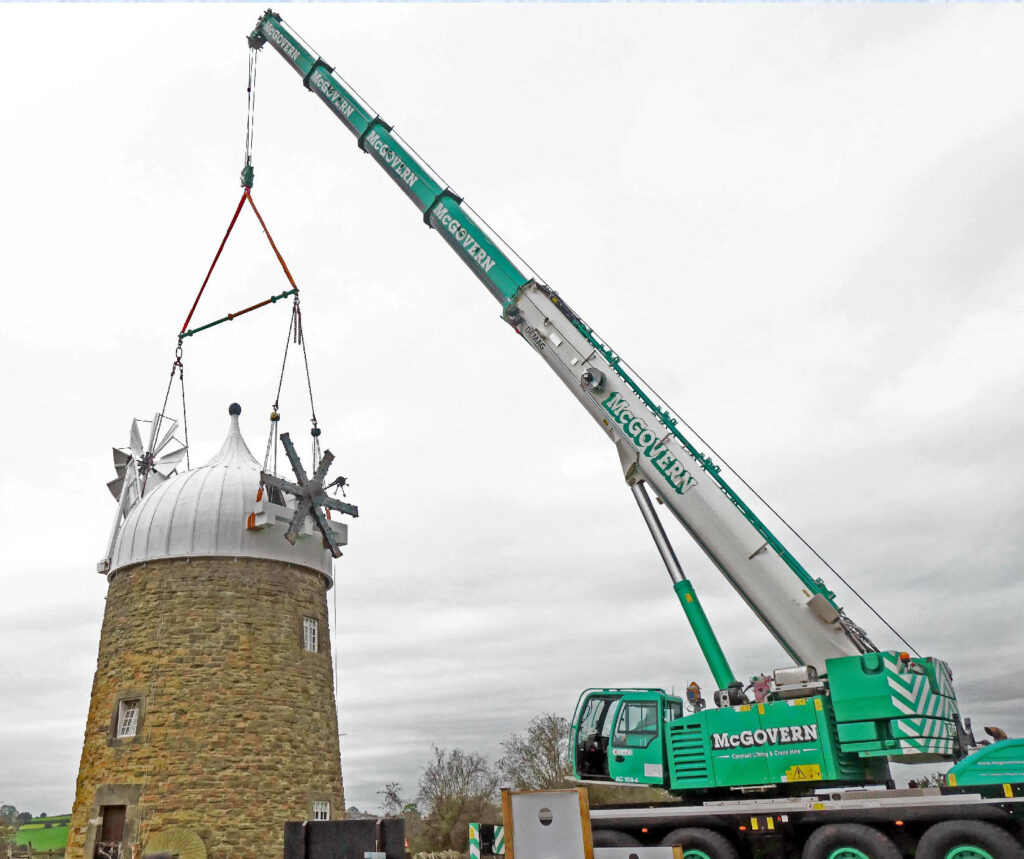 Before leaving, the crane helped turn over the last two sails that required one more side to be painted. Once that paint job is finished, the sails will be ready to go back on.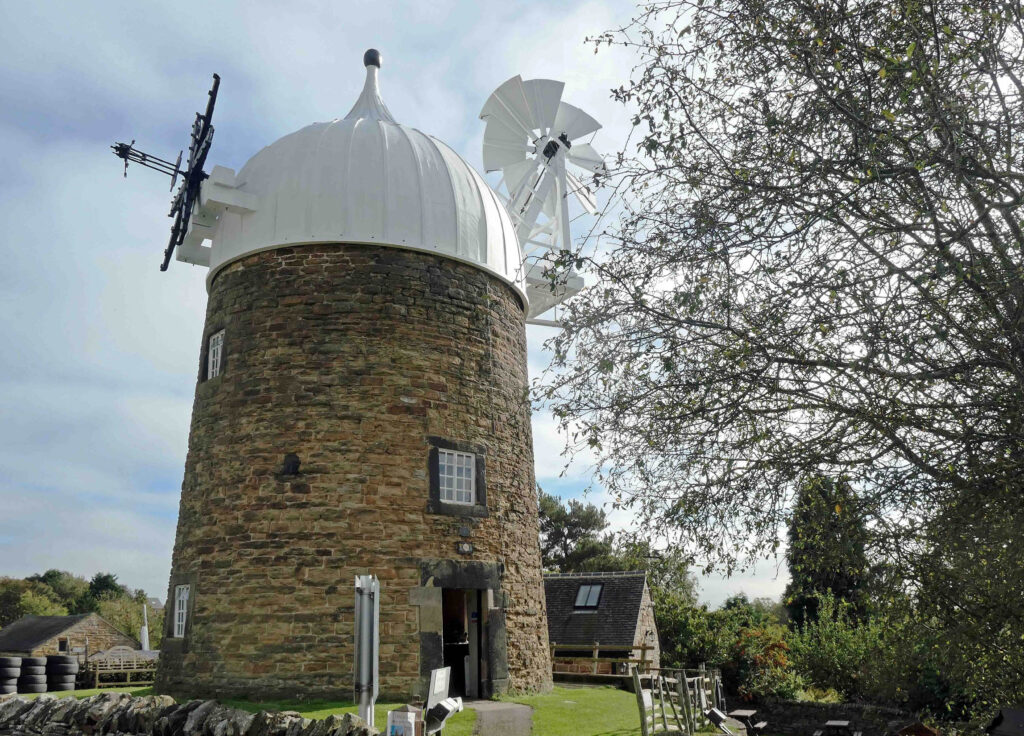 Our thanks to the guys from Beighton's as well as McGovern's Crane Hire for their great work.