Heage – a derivation of 'High Edge' – comes from the Anglo-Saxon Heegge meaning high, lofty and sublime.  It perfectly describes Heage Windmill.  Presiding over spectacular views towards the Derwent Valley Mills World Heritage Site, the windmill was lovingly restored in 2002 and looks as good as when first built in 1797.  A Grade II* listed building, it is now a major Derbyshire attraction with a TripAdvisor Certificate of Excellence Award and the only working six-sailed stone tower windmill in England.

Rescheduled Santa Day 10th December
Santa has found time in his busy schedule to return to Heage Windmill on Sunday 10 th December between 11am and 2pm. Any pre-booked tickets from last weekend will be valid for the 10th or a refund can be obtained from the windmill on Saturday between 11am and 1pm or on Sunday. Note that last tickets will be for 2pm. The Grand Day Out Draw will be made by Santa at 2pm on Sunday.

Our Mill is Restored !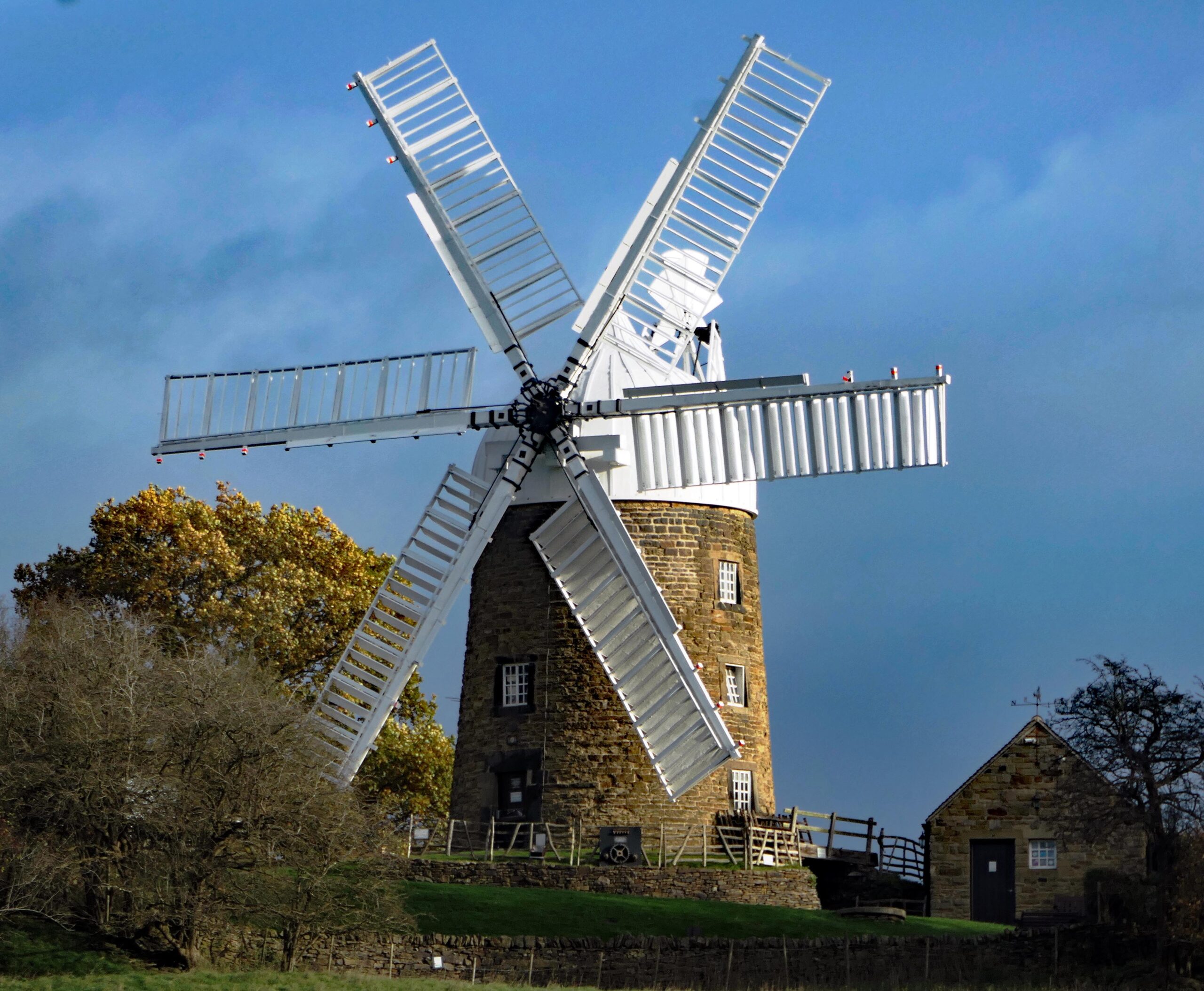 On Wednesday November 22nd, all six sails – having been fully refurbished by our stalwart volunteers – were lifted back into place and reattached to the cap. For report and pictures, click here.
Please note that although the sails are back on and the mill is functioning again, there are still internal checks and adjustments to be made, meaning that milling and the sale of flour will not happen in the immediate future.
Heage Windmill is now closed until Easter 2024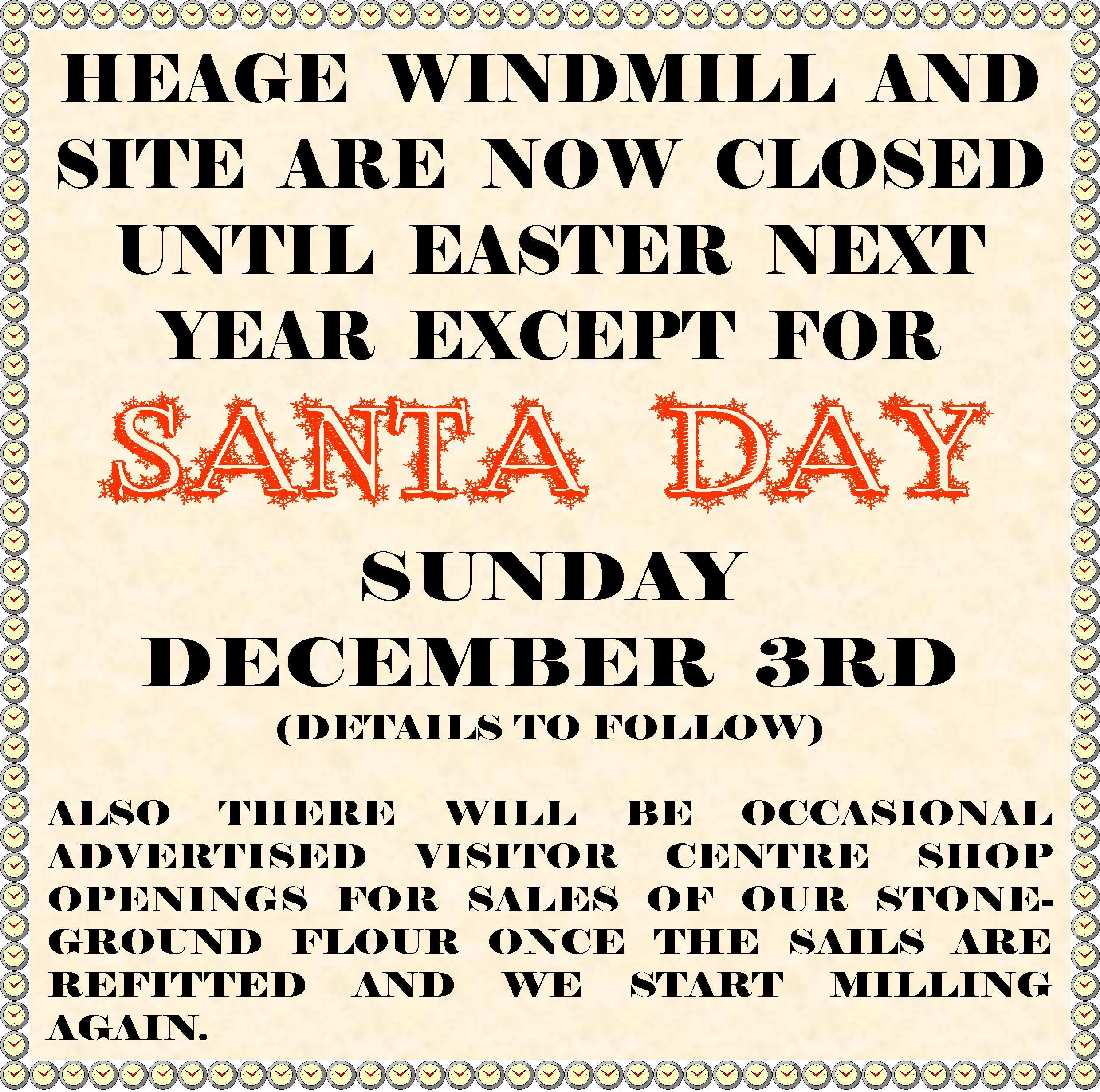 Classic Bike Day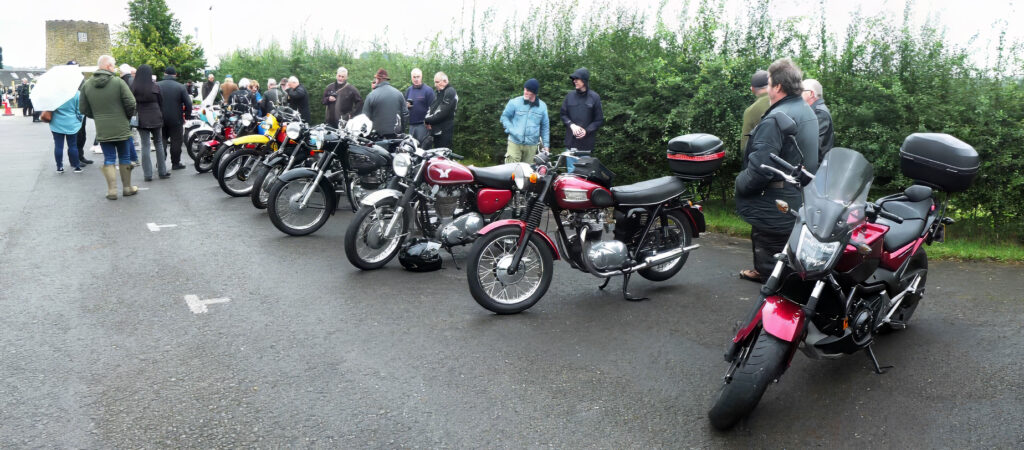 Classic Bike Day on September 23rd was a great success. For full report and pictures, click here
Many thanks to the Land Rover Series 2 owners who turned up at Heage Windmill on Sunday, August 20th
American & Classic Car Day a great success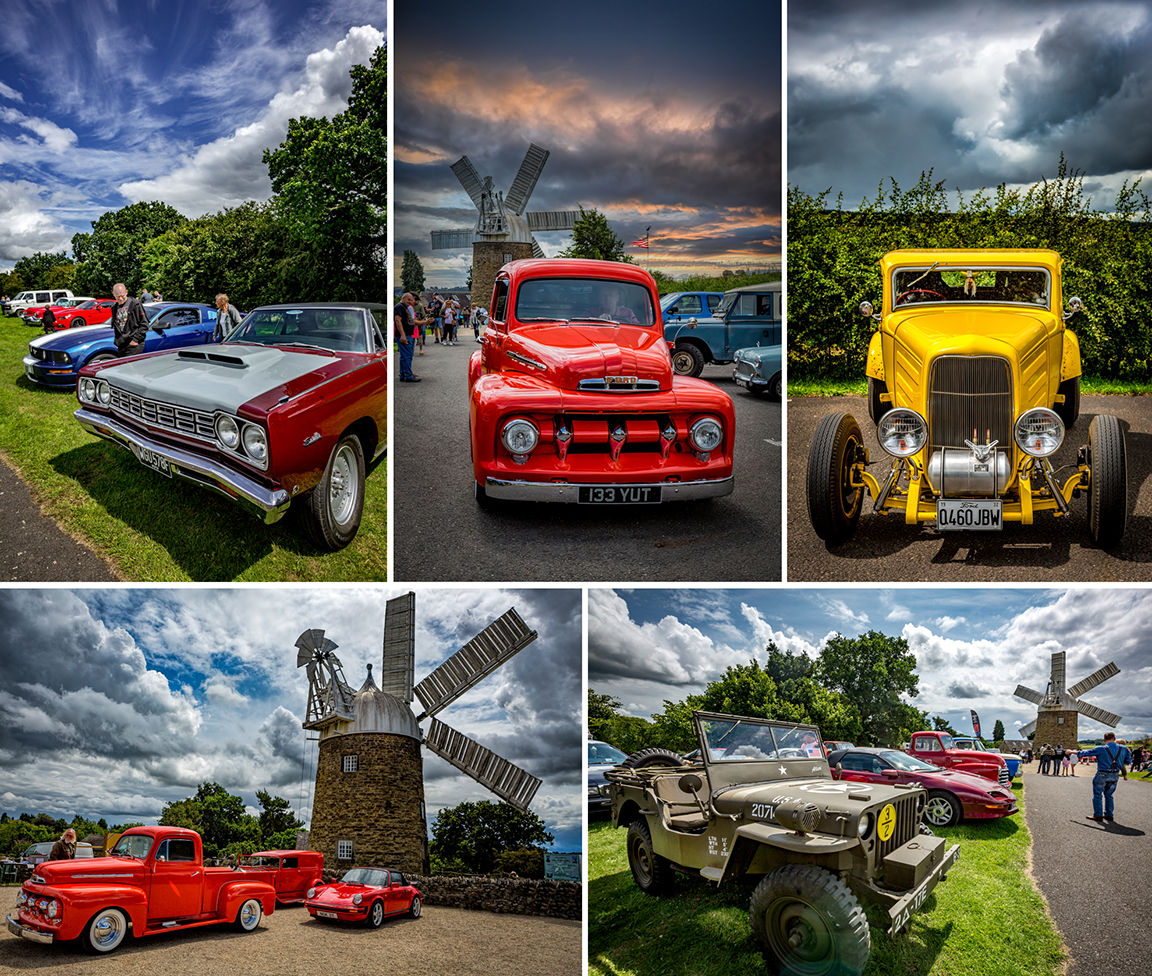 Sunday, July 16th was a successful day all round as Cadillacs, Hot Rods and Fords drew many visitors and helped raise money for our windmill. For a full report and more photos, click here. 

EVENTS
Sat / Sun 28/29 – Halloween
Sunday, December 3 – Santa Day
THE HAIRY BIKERS VISIT HEAGE WINDMILL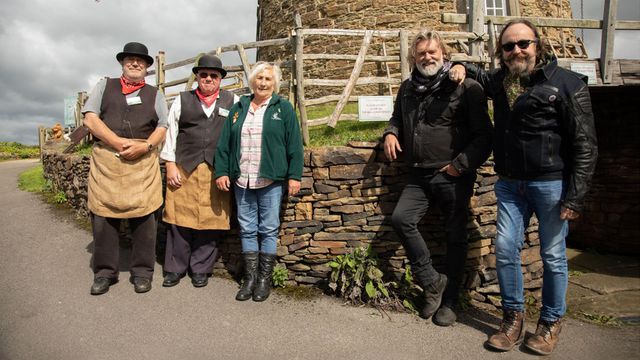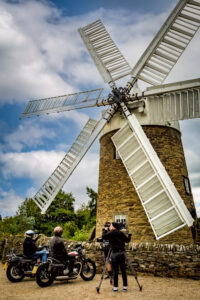 After zooming across the globe on two wheels for almost 15 years, the UK's most popular culinary duo went on on a nostalgic trip enjoying foodie delights of the northern counties of England, including Derbyshire.  Dave and Si visited our windmill in Episode 7 of the 8-part series The Hairy Bikers Go North .
'This series is all about the food producers and their connection with local communities,' says Si.
'You see our mushes on the telly all the time, but it's the people that are important — their stories, their journeys, their produce.'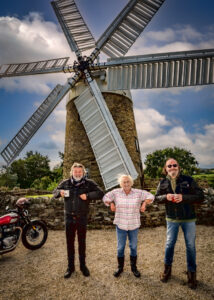 BBC TV recorded Dave and Si's visit to the windmill at the end of August 2021 and included a drone shot of the windmill's six sails turning as Dave and Si biked down the long lane that leads to the windmill.
Once they arrived, Dave and Si were taken on a tour of the windmill to view the milling process.  The guys complimented us on the quality of our stone ground flour which they had already used for making Derbyshire oatcakes.
Here is that oatcake recipe Hairy Biker Recipes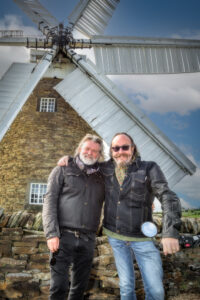 Dave and Si also learnt all about the running of the windmill and how our operation is so dependent on volunteers. 
It's to be hoped that the BBC programme will encourage younger generations to get involved with the windmill and help safeguard its future.
Dave and Si made a big impression on all who met them on the day of their visit.  Trustee Ashley Franklin, who took photos of the guys, commented:  'The Hairy Bikers are as warm and genuine as they appear on screen.  Their Go North series has been utterly compelling because these guys have such a passion for traditional, locally produced food.  So, it's little  wonder Dave and Si were so drawn to our windmill, enabling them to see our flour being milled in the time-honoured way.'
Friends of Heage Windmill
Friends of Heage Windmill is a voluntary organisation providing volunteers who operate the mill, conduct guided tours for visitors, carry out mill maintenance and raise funds, etc. If you are interested in becoming a Friend, click on Join Us to find out more.
Where To Find Us
The mill is located off Chesterfield Road just to the north of the Derbyshire village of Heage inbetween the towns of Belper and Ripley. The entrance road is opposite the Bowmer and Kirkland offices.
If you are a Sat Nav user, our Post Code is DE56 2BH.
Car parking is available free on site.  For more details on where to find us, go to the Information page.

Please click on the map to find us on Google Maps
Take a Drive to the Mill
Andy Savage of Derby Photos has created a driving route from Belper to Heage Windmill in HD Time Lapse.  Click here and fasten your safety belt.