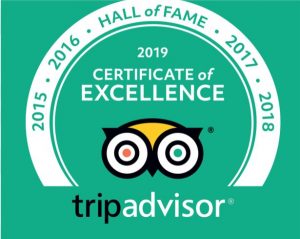 Heage – a derivation of 'High Edge' – comes from the Anglo-Saxon Heegge meaning high, lofty and sublime.  It perfectly describes Heage Windmill.  Presiding over spectacular views towards the Derwent Valley Mills World Heritage Site, the windmill was lovingly restored in 2002 and looks as good as when first built in 1797.  A Grade II* listed building, it is now a major Derbyshire attraction with a TripAdvisor Certificate of Excellence Award and the only working six-sailed stone tower windmill in England.  Heage Windmill opens to the public every Saturday and Sunday from 11 am until 4pm (Easter – end of October, including Bank Holidays) providing guided tours (each one around 45 minutes), where the guides – usually in costume – explain the mill's history and how she works. Car parking is available on site. There is also an Interpretation Centre and a shop selling souvenirs, light refreshments and the windmill's own flour.  Groups are welcome by prior arrangement.  Look out for special events – such as Tractor Day or Classic Bike Day – throughout the year.
VE DAY
Had we not been in lockdown, Heage Windmill would have been part of the VE Day celebrations – and we would also be looking forward to National Mills Weekend.  We have at least done our best to decorate the mill.  We look forward to seeing you at the mill as soon as we are able to open her again.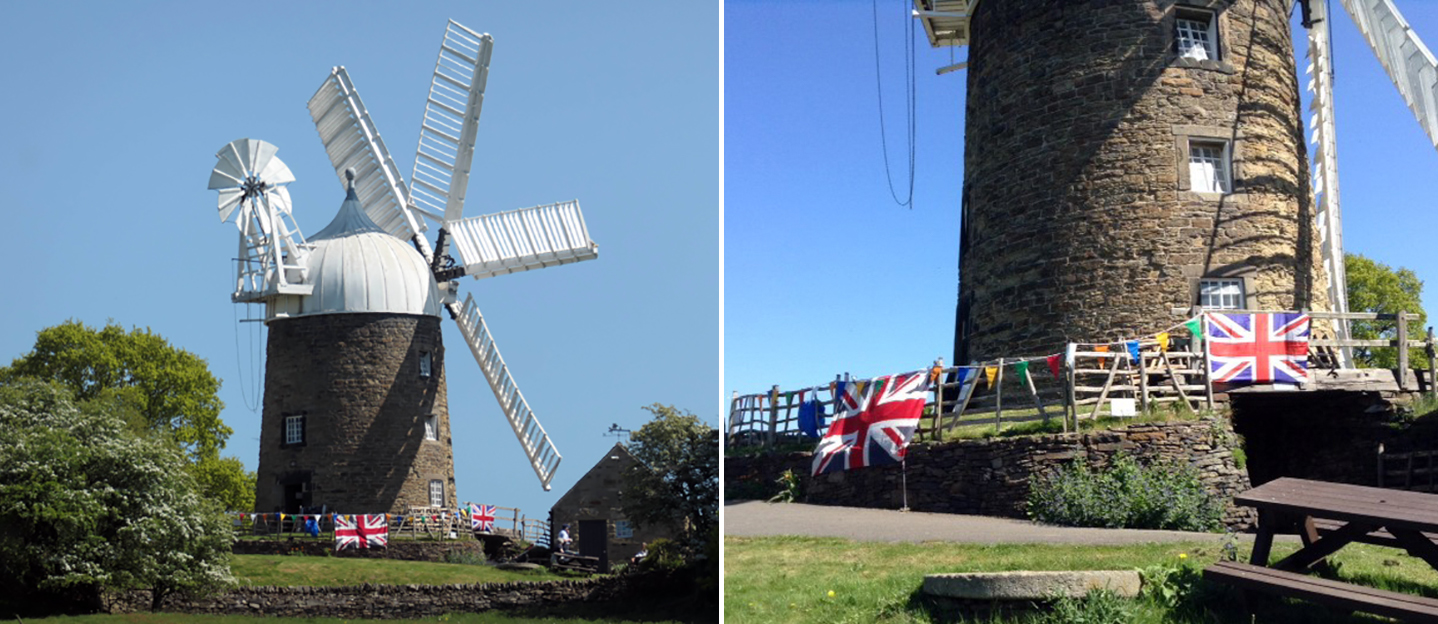 IMPORTANT ANNOUNCEMENT
Following Government advice about Covid 19, Heage Windmill is closed for tours and events for the foreseeable future.  Our shop is also closed for the sale of flour.
We know from the high number of visitors to this website that there is a lot of demand for flour and that many people will be disappointed that we are not milling flour for sale.  Firstly, while flour continues to be on sale at supermarkets and other food outlets, milling flour is not an essential activity.  Secondly, we need more than one miller to mill and, of the five millers available, none live in the same household.  Thirdly, we cannot maintain the required social distance of two metres (six feet) while milling, especially if there is an emergency. To summarise: given the current government restrictions, we cannot mill and sell flour with an acceptable level of risk to all involved.  We hope you understand and appreciate our position.
When this situation changes, we will let you know on both this website and on our Facebook page.
Stay safe and healthy.
April Blossom
It's sad that we are unable to welcome you to our wonderful windmill but we can at least bring you these photos of the blossom that always looks a picture at this time of the year.  Our volunteer Anthony Sharp, who lives a few hundred yards away from the windmill, took these photos after undergoing essential maintenance on the site.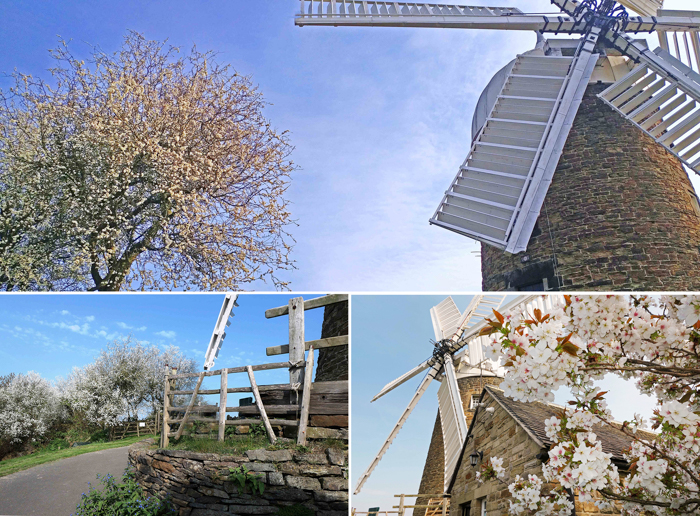 Windmill supports Belper Covid 19 Mutual Aid
With several unsold bags of flour and quite a lot of flour still awaiting bagging, Lynn Allen – our event organiser – had a bright idea: 'why not give it away to a worthy cause?' This received huge support from our volunteers and it was agreed that a family team would go to the mill and bag the loose flour during  a visit to carry out essential maintenance.

David and Jenny Land, who live locally, bagged up all the loose flour and, with the stock we had, assembled a total of 39 1.5 kilo bags of assorted flours. These were loaded into their car and delivered free of charge to a group called Belper Covid 19 Mutual Aid who will now will now distribute them to people in need.
All at Heage Windmill wish the group  well and thank David and Jenny Land for spending their morning making this possible.
Millers for the Day
Before the pandemic struck, Heage Windmill awarded Miller of the Day certificates to Martyn Holden from Belper and Doug Milns from Telford.
Doug managed excellently at all aspects of producing flour, from starting and controlling the sails to checking and adjusting the quality of the flour. As a sample of the flour milled he chose White flour and was awarded a certificate by Alan Eccleston, Chair of the Trustees.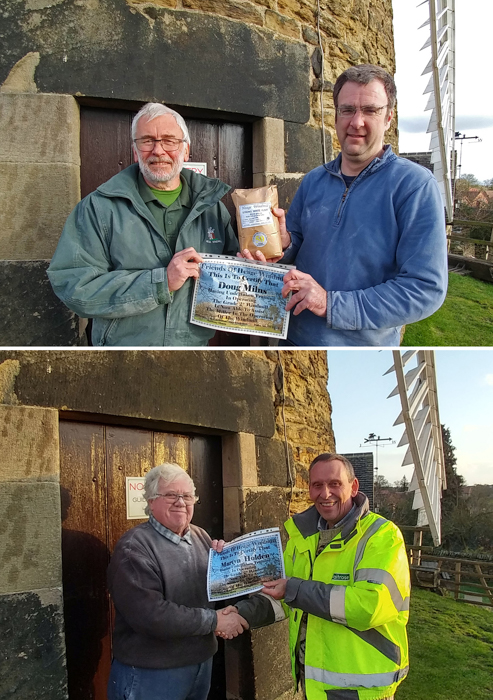 Martyn was able to participate under supervision in most of the operations involved in producing white flour. Towards the end of the session he was able to produce a bag of white flour that he had helped mill.  As the day drew to a close Martyn then helped to 'put the mill to bed', as we say, making her safe and secure to leave.  Tim Castledine presented Martyn with his certificate of 'Milling Experience' and Martyn said how much he had enjoyed the day and would hope to come again in the near future.
Saturday March  21st – Special opening day for Heage Windmill
At short notice on Friday, March 20th it was decided to have a special opening of the Mill Shop on the Saturday as a result of requests for flour from many keen bakers.  Over 100 bags were sold. Read more here 
Tale of Two Sails
Click on the arrow to see a trailer of the film made by Amber Valley Movie Makers.  The full 30-minute DVD tells the admirable story of how the friends of the windmill came to the rescue of this historic mill when two sails were found to have wet rot and needed replacing.  The cost of this work and the waiting time for the millwright meant that an alternative solution had to be found.
A Milestone in Milling
Heage Windmill has just had delivered its 50th ton of grain.  To read more, click here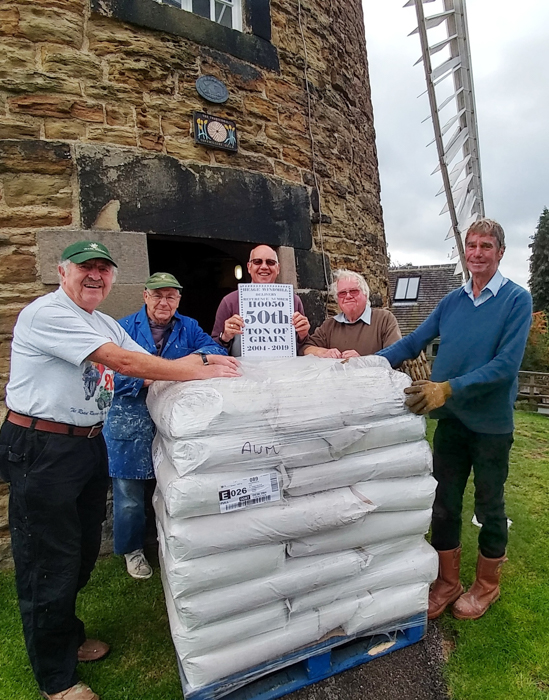 Six Sails Again at Heage Windmill

Yes, at last our windmill has all its sails.  Wednesday November 6th was a poignant day, the culmination of 750 hours of volunteer labour.  BBC East Midlands Today filmed the event, and Andrew Evans of f22 Aerial Images provided dramatic images with his drone.  To read about the day and see more photos, click here.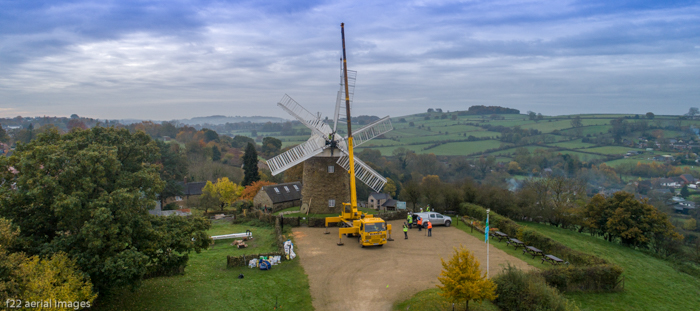 Cobweb Day puts Windmill to Bed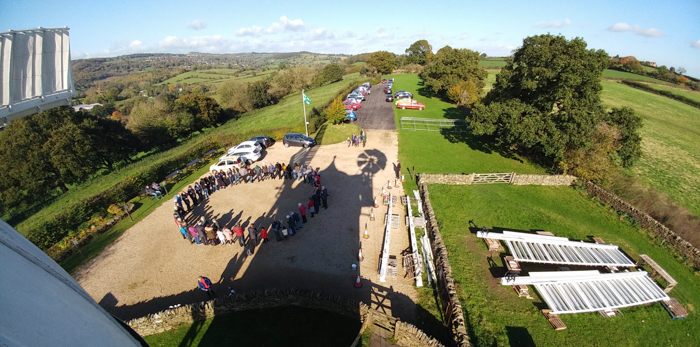 Heage Windmill's 2019 season has ended with the ceremonial spinning of a web.  Read all about it – and see more photos – by clicking here
HEAGE WINDMILL AWARDED TRIP ADVISOR CERTIFICATE OF EXCELLENCE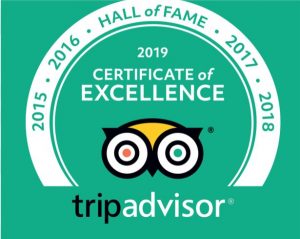 We are delighted to learn that for the fifth consecutive year, as a result of the many reports from satisfied visitors, Heage Windmill has been awarded the Trip Advisor Certificate of Excellence for 2019.  Having achieved five years of Excellence the windmill now enters into the hard-won Trip Advisor 'Hall of Fame' and we are delighted to be able to display our new logo.  Alan Eccleston, Chairman of the Heage Windmill Trust said: 'The award recognises that this was only achieved as a result of the commitment of our team of dedicated volunteers and we offer them our thanks for making such consistent awards possible'.

Did you know that if you shop online, you can raise funds for Heage Windmill?  Click here for more details.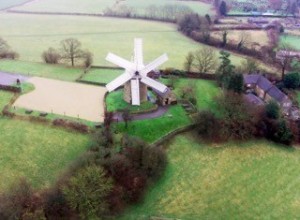 Trevor Connelly-Haywood of TCH Air Photos has made a short aerial video of Heage Windmill. Trevor lives in Scotland but has friends in the village who worked on the windmill 5 years ago.  To view his video click here 
A dramatic new aerial shot of Heage Windmill, taken by Dave Tindall. Thanks Dave!  To see two more – also taken by Dave – click here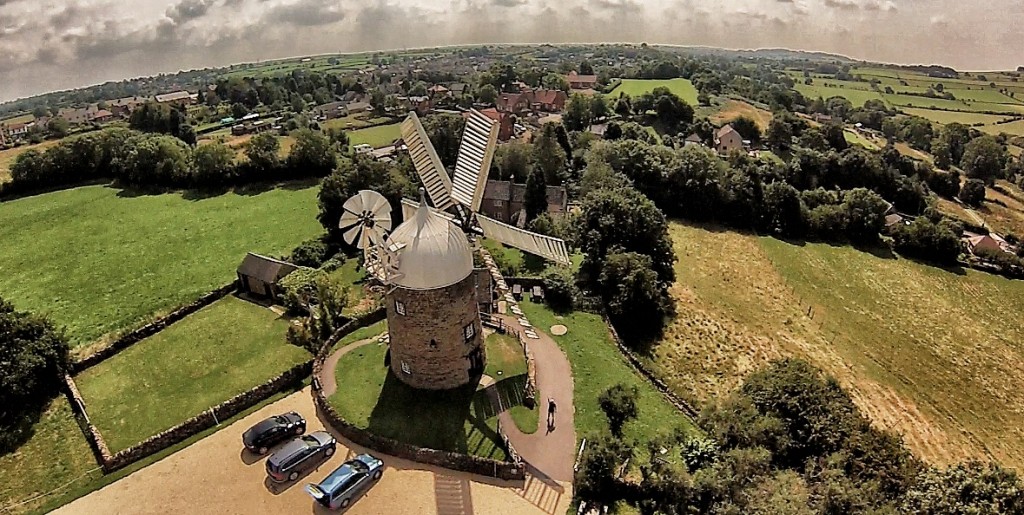 Friends of Heage Windmill
Friends of Heage Windmill is a voluntary organisation providing volunteers who operate the mill, conduct guided tours for visitors, carry out mill maintenance and raise funds, etc. If you are interested in becoming a Friend, click on Join Us to find out more.
Where To Find Us
The mill is located off Chesterfield Road just to the north of the Derbyshire village of Heage inbetween the towns of Belper and Ripley. The entrance road is opposite the Bowmer and Kirkland offices.
If you are a Sat Nav user, our Post Code is DE56 2BH.
Car parking is available free on site.  For more details on where to find us, go to the Information page.

Please click on the map to find us on Google Maps
Take a Drive to the Mill
Andy Savage of Derby Photos has created a driving route from Belper to Heage Windmill in HD Time Lapse.  Click here and fasten your safety belt.
Virtual Tour
To whet the appetite for your visit to us, why not take a Virtual Tour?  This was specially done for Heage Windmill by Andy Savage.  Just click here