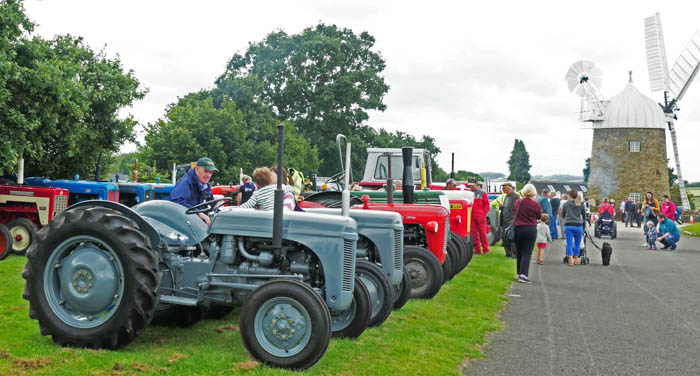 On the first day of September, a beautiful dry day brought a host of tractors and a stream of visitors to see them.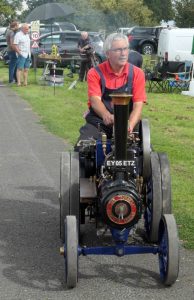 While several tractors were completely restored, some were in their original state.  On display was a wide variety of makers, plus a gleaming steam engine and an assortment of stationary engines, all in steam.  A great favourite for the children was a working scale model steam engine with a trailer behind.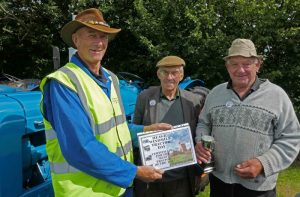 The winner of the Tractor Day certificate for the Best Tractor of the Day was Dave Watson with his Fordson Super Major (see below).  Also pictured are John Allsopp on the left presenting the certificate with a trophy being presented by Joe Hancock (in the middle).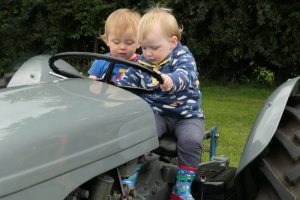 The little boys enjoying the day are Thomas (left)  and Reuben on a Grey Fergie – tractor drivers of the future, perhaps.
All photographs are by Anthony Sharp.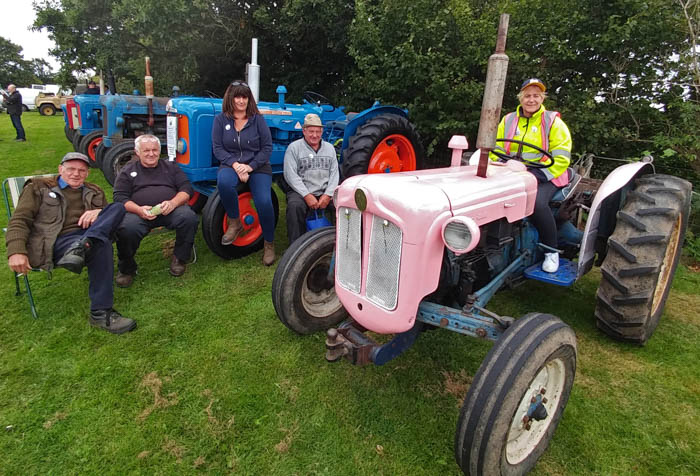 There was enough wind to turn the sails of the 222-year-old windmill and a large number of people enjoyed guided tours and learned how her machinery produced flour. Event organiser Lynn Allen said 'It's been a great day and thank you to the exhibitors for coming and supporting the Mill – we are always glad to welcome them to Heage.'
There was a hot food van on site plus the ever popular Bric-Brac stall. All profits from the day will go to the upkeep and maintenance of the windmill.