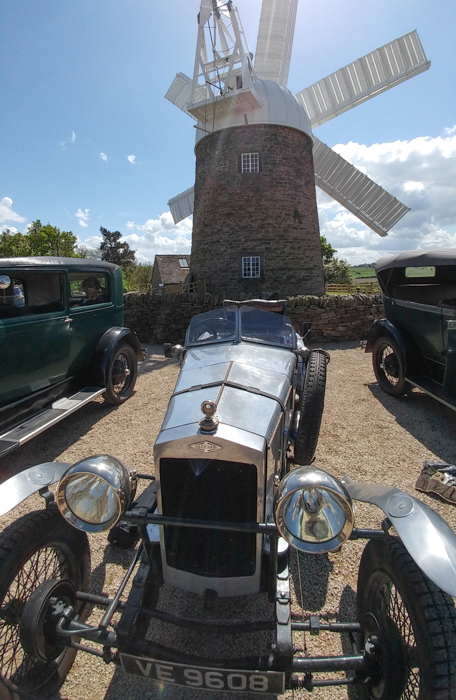 The Veteran Car Club made it a memorable National Mills weekend, organised by the Society for Protection of Ancient Buildings (SPAB), and supported by Heage Windmill, who welcomed large numbers of visitors on both Saturday and Sunday.
There were 27 cars from the Veteran Car Club, whose members owned cars dating from the 1930s and earlier.
The oldest car was a 1924 Vauxhall 30-98 Tourer whilst the 'newest' was a Riley 12/4, dating from 1937.
The cars arrived and departed throughout the day and attracted much attention from mill visitors.
In a corner of the site the Nunsfield Radio Club set up a mobile radio station and made a total of 114 contacts with places as far away as eastern Russia and the United States. They also managed to contact 14 similar clubs who were based at other wind and water  mills in this country, although radio air conditions did not favour local contacts.