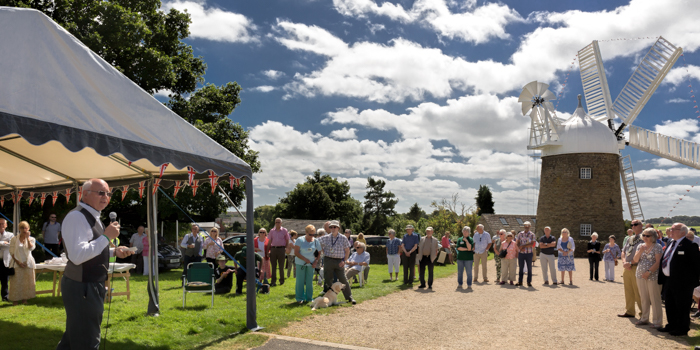 On a perfect, blue sky, breezy Sunday, Heage Windmill Society held a memorable event to celebrate the completion of mill repairs.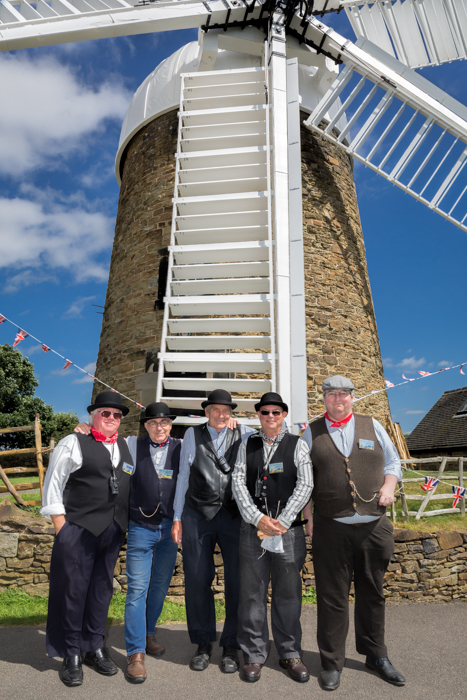 For the first time ever the mill was closed to the general public for just the afternoon in order that the Trustees could properly thank all those who had contributed to the repairs being accomplished after severe wet rot was discovered nine months ago.
Unfortunately, as many donors had not given contact details, the Trustees were not able to invite everyone but still wished to offer a huge thank you for their vital contributions.
Chairman of the Heage Windmill Society Piers Bostock welcomed the invited group of over 120 people attending the event.
They largely consisted of groups and individuals who had helped in any way – by donations, effort or time – in the concentrated fundraising period.
The donations came from all over the country – including a few fellow mills – along with some international help.
Piers especially thanked the local businesses who had contributed by either providing facilities or work space.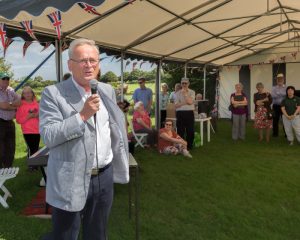 He thanked Neil Medcalf from Traditional Millwrights, who carried out the major repairs but he particularly full of the praise for the mill volunteers who put in hundreds of hours of  work over the last eight months, fund raising or working on the repairs.
It was their efforts, he said, that meant the repair had been completed in less than nine months and for which the costs were largely covered.
Other Speakers included: Robert Kirkland, representing Bowmer and Kirkland; Cllr Steve Freeborn (Chair of Derbyshire County Council) as the mill owner; plus local MP Nigel Mills.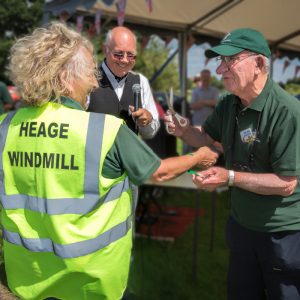 All of them praised the mill volunteers for their concerted efforts to bring this now famous Derbyshire landmark back to life again.
During Piers' speech, Founder Trustee Alan Gifford ceremoniously cut the fund raising wristbands worn by both Piers and volunteer Lynn Allen to symbolise the end of the fundraising period.
The windmill was decorated with bunting, strung between the sails, which turned slowly in the gentle breeze.
A full hog roast, and other refreshments, including two huge iced fruit cakes –  one of which was decorated with the image of the windmill – was then enjoyed by all.
The Derventio Choir sang their hearts out in the background, providing lovely entertainment, enjoyed by all.
A truly memorable day.