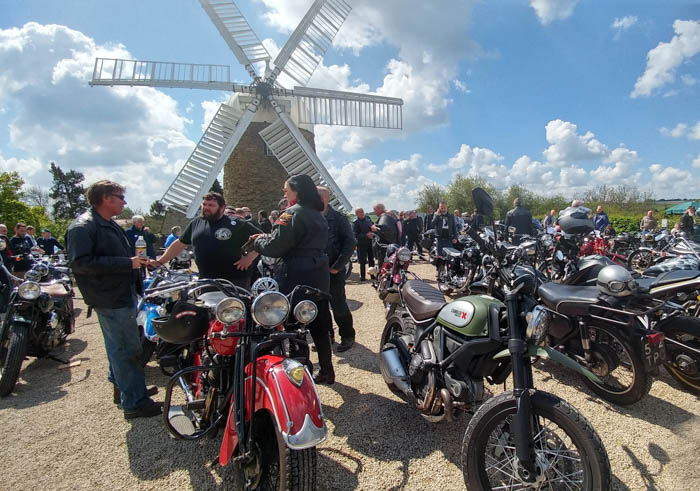 Over 100 classic motor bikes made Heage Windmill their destination on a bright sunshine Sunday.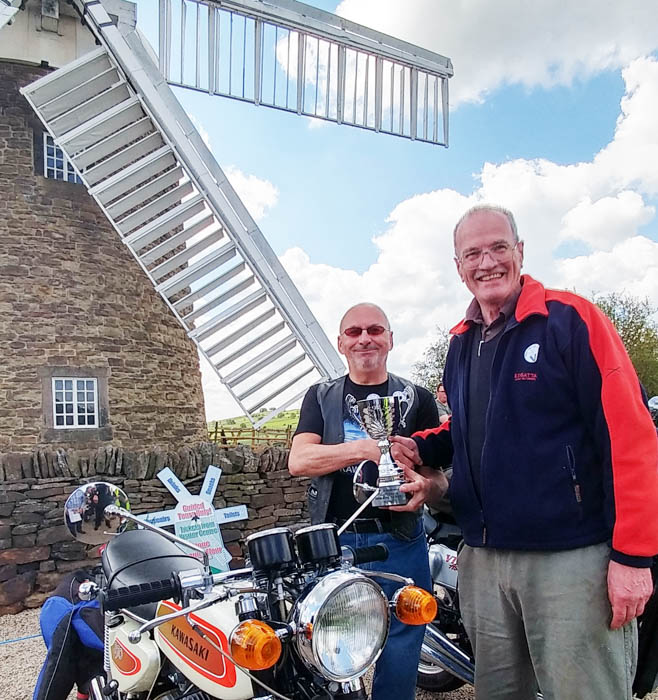 The crowds flocked in to view and touch these lovely, often gleaming, machines, ranging from tourers to out and out racers, with many well known makes, such as BSA , Honda, Royal Enfield, Triumph and Kowasaki.
The winner of the 'Bike of the Day' was judged to be a Kawasaki A1 Samurai 250. The proud owner, John Pridmore (pictured right), was presented with the 'Dave Cleaver Memorial Trophy' and a 'Best Bike' certificate by Colin Clemens, who organises the bikes coming to the mill.
The fact that it was also National Mills Day brought in other visitors and, to add to the interest, the Nuffield Amateur Radio club set up a mobile transmitter. They were able to make some worldwide contacts but also contacted many other mills in the UK where similar temporary stations were set up, all marking Mills Day.
It was a truly memorable day, judged by long standing members of the Friends of Heage Windmill to be 'the best ever'.
Our thanks go out to everyone  who helped make the day such a success.