Work is progressing on the assembly of the two new sails at Heage windmill following the removal of old sails showing signs of rot.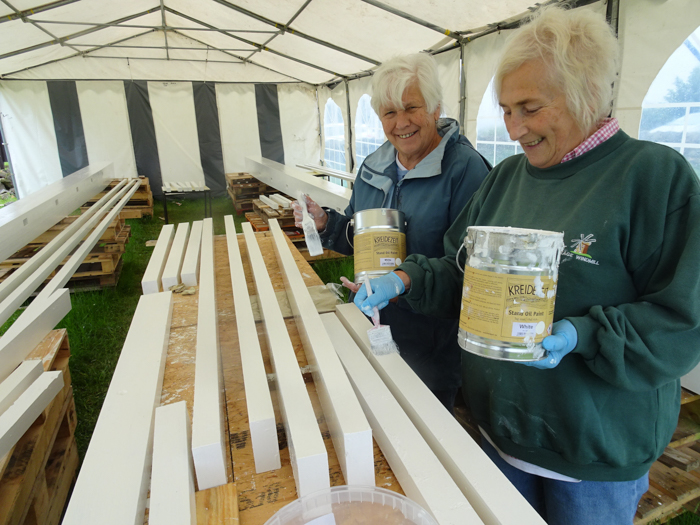 The windmill has purchased a set of purpose made timbers and the sails are being assembled  at the mill by our volunteers.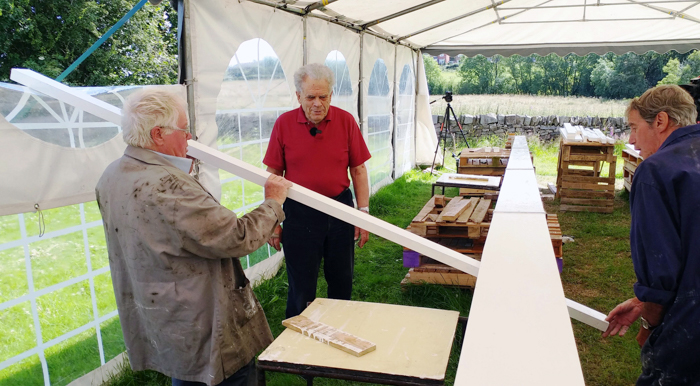 In preparing the timber we have found that there are 84 separate pieces of wood involved in the construction of these new sails.  Firstly, each piece has had any knots treated, then been coated with sealer; and we are now in the process of undercoating and glossing.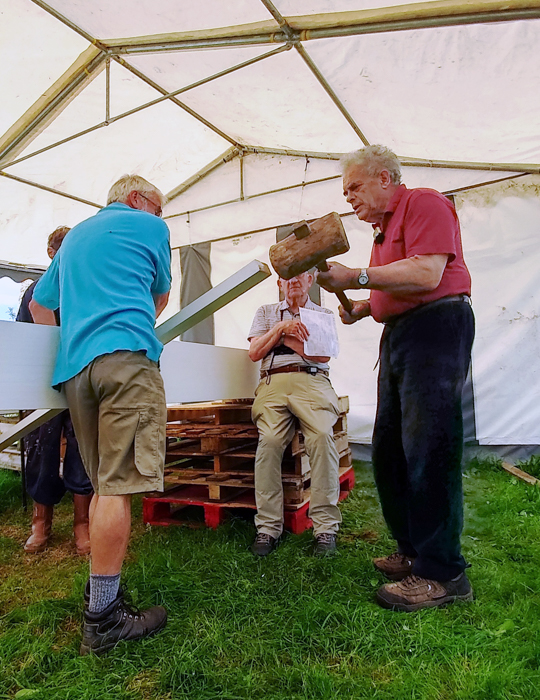 The surface areas to be treated are quite large.  In parallel, all the iron fittings from the old sails have been removed and re-painted and the 40 shutters washed and cleaned prior to them, in due course, being transferred to the new sails.
There is still a lot to do but the volunteer team is pressing on well. All progress has been somewhat hampered by the less than favourable weather experienced in June.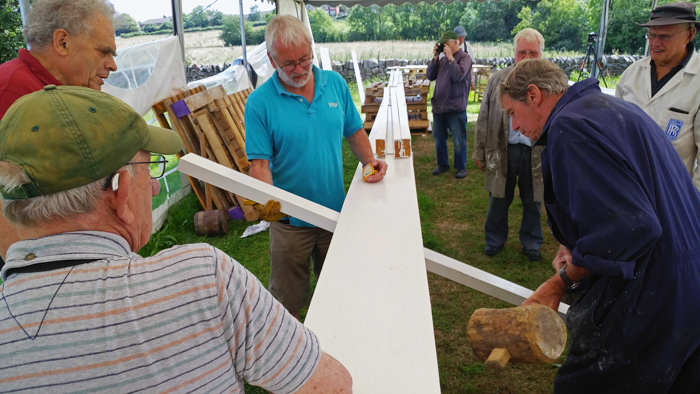 As we enter July the new sail bars (between each set of shutters) are being trial fitted and, once all are correctly located, they will be locked into position.
The cost of the work is being covered by money taken from the mill maintenance fund of Heage Windmill Society but, of course, donations will be most welcome as the cost is estimated at some £20,000 for materials alone. We are continuing to mill flour with four sails and our normal range of flour is still on sale at the mill.