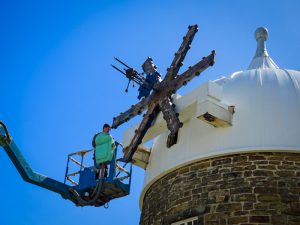 It was last August when wet rot was found in some of the major timbers of Heage windmill and we were forced to stop producing flour.
It was a shock to all our volunteers but a clear decision was made: 'Let's get her working again – asap!'
A huge fund raising programme was set up and an assessment was made as to what work could be done by mill volunteers against the initial estimate of about £90,000.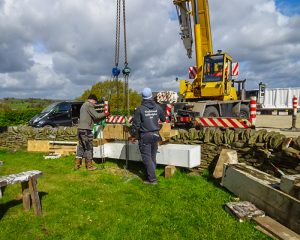 When  the cost was more refined it was in fact  closer to £80,000. Fund raising has brought in £54,000 so far and with existing  mill reserves we can just about cover the costs, although the essential fund raising is still going on.
The sails were removed and painted off site by volunteers over the winter and are now back at the mill.  The millwrights have made a new fan staging and fantail (which turns the sails to face into the wind.) They have also made replacements for all the rotten parts discovered and have started to re-assemble the mill, whilst the cap has been repainted by volunteers.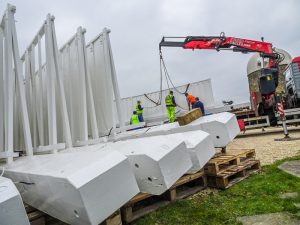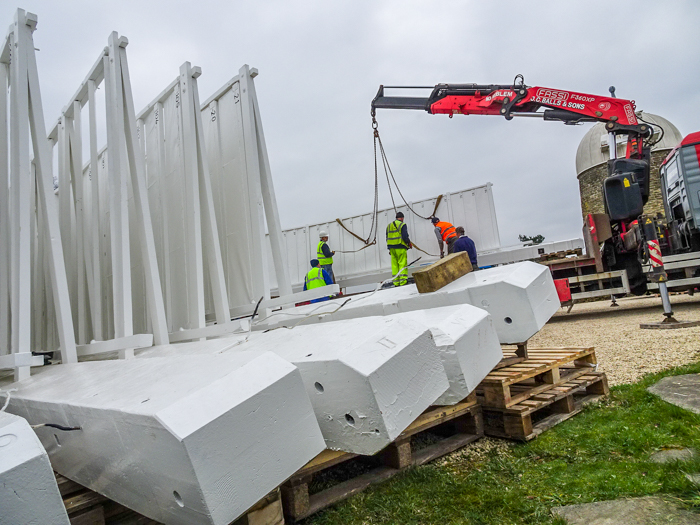 The new fan staging is now back in place and a major move forward has been the replacement of the old weather beam (which supports the windshaft and sails).
There is more hidden work to do before the sails go back but hopefully, by the end of this month, all will be completed and the mill will be working again.