Would you like to find out what it's like to be a miller?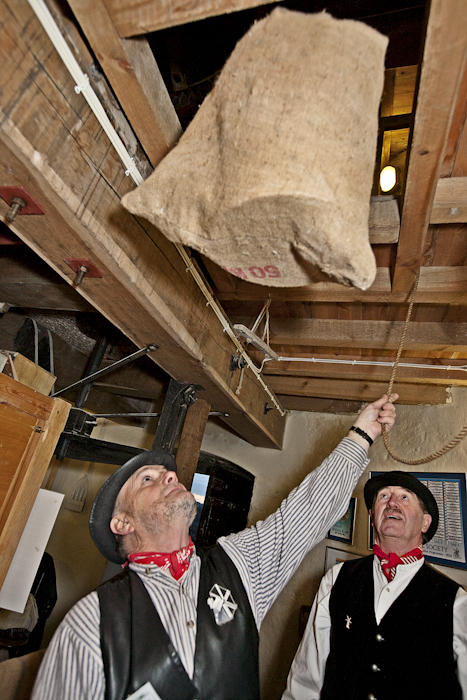 We can offer you the unique, exciting experience of being 'Miller for a Day' and working directly with a skilled miller.
If you are interested – whether male or female – you need to be reasonably fit and able to climb the steep mill stairs many times during the day.  You will need to be at the mill from about 10.15 am to 5.00 pm so you can learn how to set up, operate, and close down the mill.  In so doing, you will become familiar with parts of the mill not normally open to visitors.  If the wind is blowing, we may even be milling flour!
If you are interested, you can contact Lynn Allen on 01773 715 177 (mob 07973 548 551), email her lynnallen13@hotmail.com.  Or, you can fill out a registration form.  Click here to download the form – HWP 026D- M4 Miller for Day Registration
We make a moderate charge of £50 for the experience, the proceeds going into the mill maintenance fund.