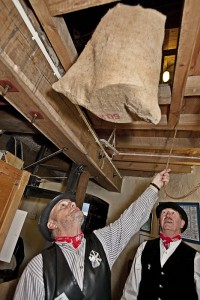 By joining us at Heage Windmill, you'll be making a valuable contribution to the upkeep of our wonderful mill.  In fact, the windmill wouldn't survive without its volunteers or Friends, so if you are looking for things to do in Derby please drop by.
To find out how to volunteer – as a miller, guide, or a helper in other ways – click here to the Volunteer page.
To discover the benefits of becoming a Friend, click here to the Join the Friends page.