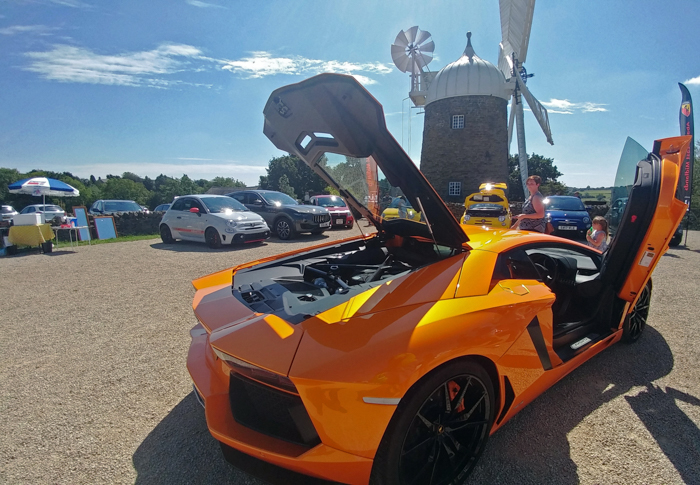 Our first ever rally of Italian Cars – courtesy of Abarth East Midlands & T.I.M UK Motors – proved a great success.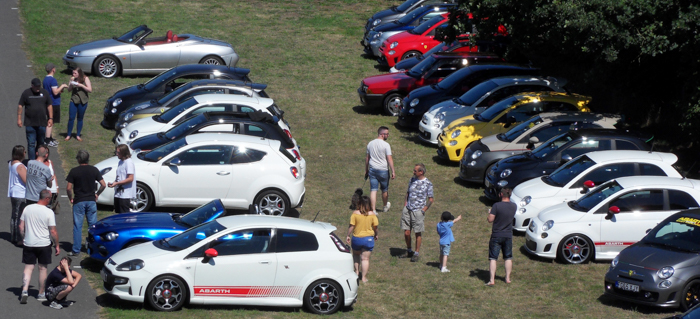 They also brought one the best days we have known at Heage.  It felt positively Mediterranean, just like being in Italy…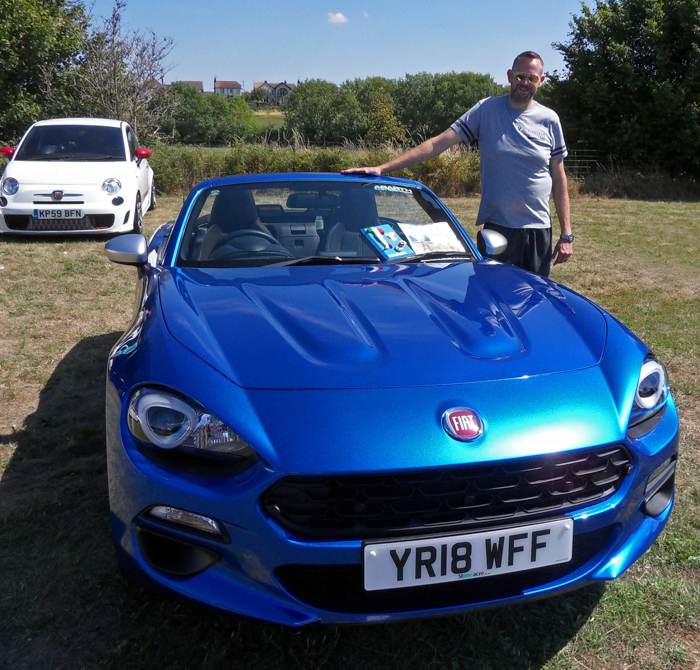 There was a wide assortment of cars on show including Fiat, Maserati , Ferrari and  Lamborghini.  The best car on show was  judged to be a Fiat 124 Spider, owned by Graham Wickham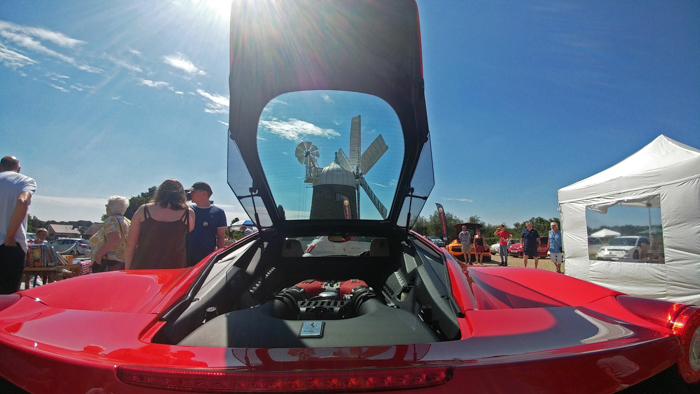 The event was jointly organised by the mill and Attila Csorba, representing   the car owners – and all profits will go to the windmill maintenance fund.
In addition to the cars, the windmill itself received many visitors who also enjoyed a display of pyrography (burnt wood sketching) and helped swell the windmill's funds even more at the bric a brac stall.