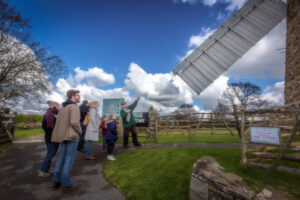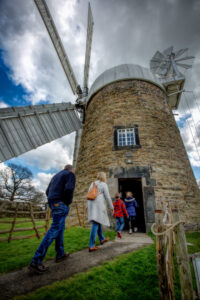 Visitors are taken on a guided tour around the mill. Tours take approximately 40 mins.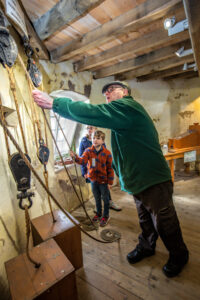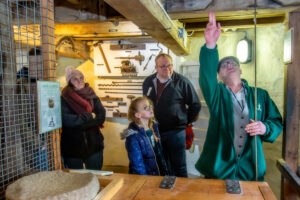 Please note that access to the upper parts of the mill is via steep stairs, although there is easy access around the outside of the mill together with glorious views of Derbyshire countryside.  A computerised presentation of the mill machinery – in the undercroft beneath the mill – is also available and accessible to visitors with a tour ticket.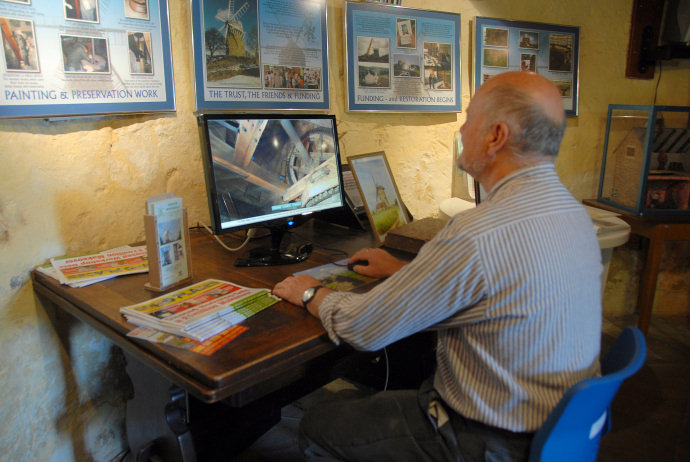 During your tour you will discover: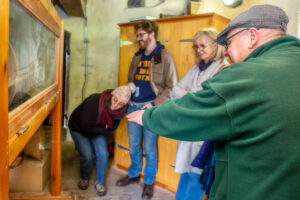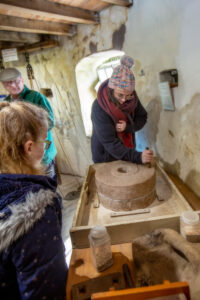 The history of this Derbyshire attraction, Heage Windmill, how the miller controls the mill, how stoneground flour is traditionally milled along with many anecdotes about the life of a miller.
There is a small shop on site where you buy your tour tickets.  The shop sells Heage Windmill Flour – when available – snacks and hot and cold drinks and souvenirs.
For a Virtual Tour of Heage Windmill, click here