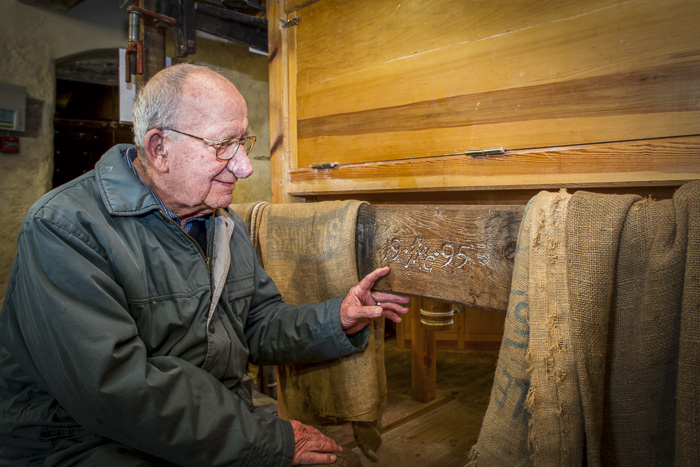 ALAN GIFFORD – Founder Trustee
With my strong engineering background, I became fascinated by the workings of windmills and so developed the windmill 'bug.'  This led me to join the MMG – Midlands Mills Group – in 1974.  I made my first visit to Heage Windmill in 1978.  Frustratingly, I couldn't get in!  Although the mill had been partially restored by Derbyshire County Council in 1972, it was rarely open to the public.
In the 80's, MMG were invited to act as guides for few planned opening days. We were overcome: we had about 500 visitors one day.  However, we realised that the mill seriously needed TLC!  At the same time, Amber Valley Borough Council's Tourism Officer  told us the windmill could become a great tourist attraction. Together, these  acted as a spur to do something;  but I never realised 'doing something' would nearly take over my life!
We formed Heage Windmill Society in 1996, sought grants and had her restored by 2002. Since then, my life has revolved around the mill through writing books, giving talks and handling all the publicity.  I am proud to have seen her rise from its 'ashes' to become a real Derbyshire gem!
ASHLEY FRANKLIN – Trustee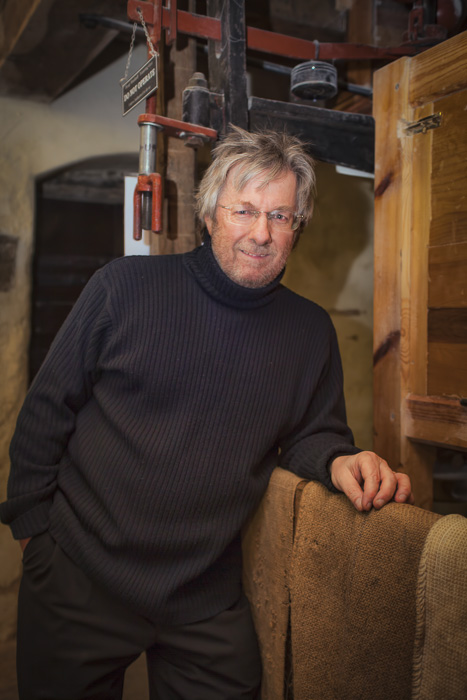 As a chief writer and photographer for Derbyshire Life magazine, it was my pleasure to feature the village of Heage in 2009.  It was an even greater pleasure to then be invited to become a Trustee of the windmill.  My glowing write-up about the windmill had clearly been noticed!  But who wouldn't love this windmill?   There is something about the shape, lines, singularity and sheer nobility of a windmill that makes it one of the most prepossessing sights on earth.  Better still, this windmill looks as good as when first operated in 1797.
As someone with media experience – I spent 22 years at Radio Derby – I have also been able to help promote the windmill, especially through revitalising and managing the website.  Publicising the mill comes easy…  one can't fail to be fascinated by all those cogs, levers, pulleys, weights and trapdoors which enable the mill to produce its own flour.  I feel privileged to be a part of one of the finest visitor attractions in the East Midlands.