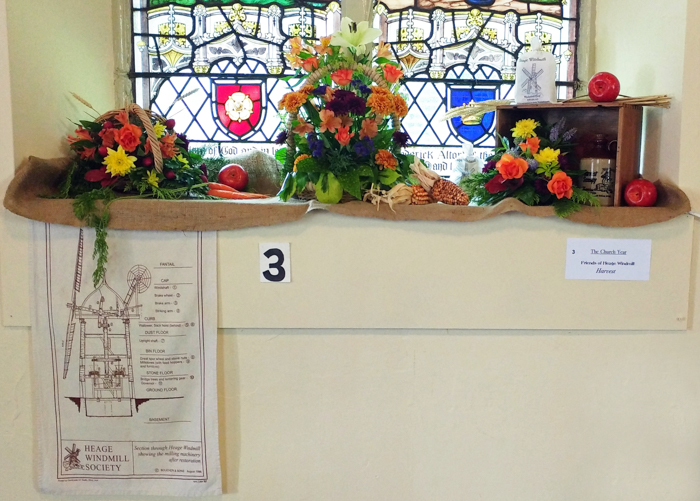 Floral displays, choral singing and a 'triumphant' array of cars made the last weekend of June a memorable one at Heage Windmill.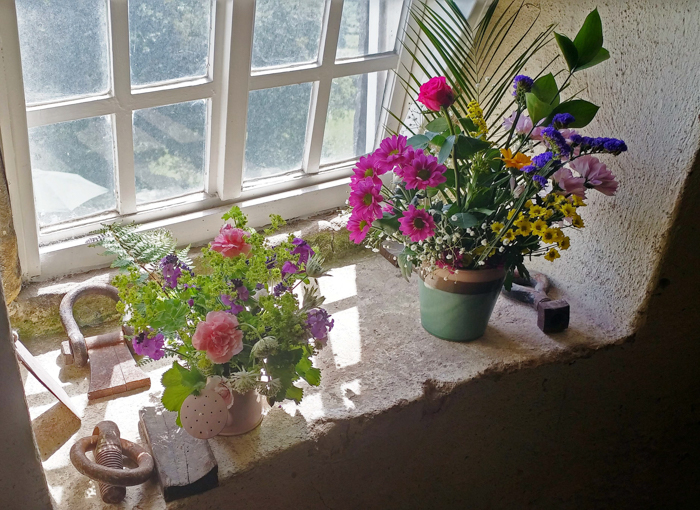 This particular weekend sees the traditional flower festival at neighbouring St Luke's church which the Friends of the mill continue to support by decorating not only one of the church windows but also the interior of the windmill.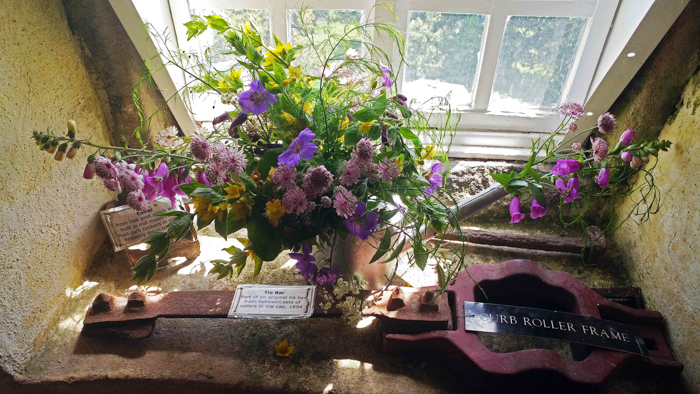 All types of containers were brought into use and there were floral displays all over the windmill. They were much appreciated by our visitors and amongst the comments was: 'A perfect match of containers and flowers for a windmill – Royal Horticultural Society watch out!'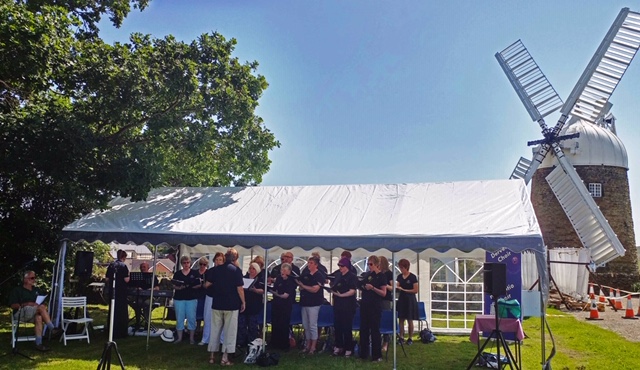 Saturday also saw the Derventio Choir from Derby give a musical concert, entertaining us with a wide variety of songs, ranging from folk tunes to big show songs.  They were much appreciated by all present.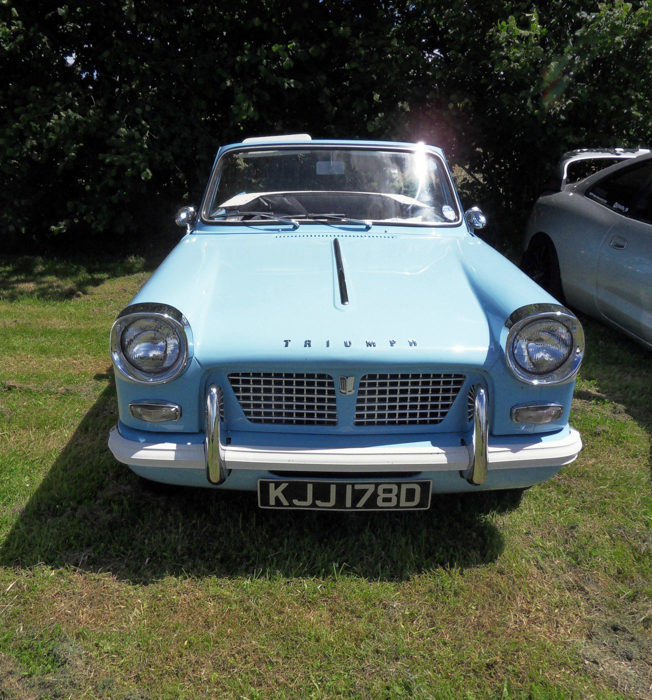 To round off an excellent weekend we had a visit from the Derwent Valley Triumph Sports Six club which was celebrating  its 25th anniversary.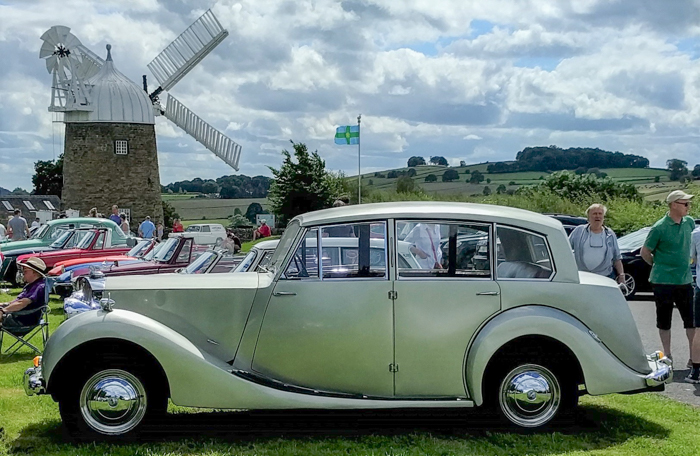 They brought almost 50 cars of assorted Triumph models over the years, with a range of colours sufficient to match the flowers!
Several awards were made with the club presenting the 'Best in Show' trophy to the Triumph Renown (made 1949 to 1954), a 'big brother' to the Mayflower  model.  These cars were much enjoyed by all the people on site.