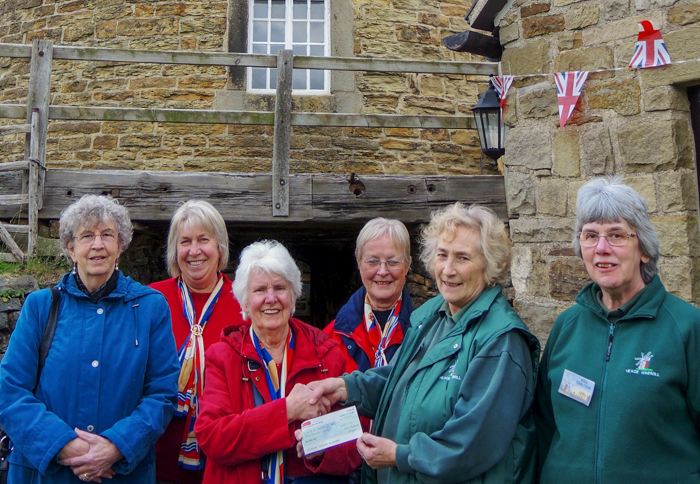 Many of the good folks of Crich look down onto the windmill at Heage and enjoy seeing her working- not standing like a pepper pot with no sails!
A group of the members of the Trefoil Guild and Muddlealong Groups therefore decided to do something to help restore her back to her former glory. They organised a cream tea and cakes event, with some side stalls , and between them raised the admirable sum of £300 pounds for the Trouble at Mill Appeal.
A cheque was duly  presented at the mill to Lynn Allen (Friends of Windmill) by Hazel Pilgrim, with her colleagues Margaret Upton , Di Fretwell  and Stella Gill in attendance with Meg Tarlton (Sec. Heage Windmill Trust) looking on.
Lynn said: 'We are always so grateful for all contributions to the repair fund.  Getting the windmill back to working order cannot come quickly enough for us.'
We were also presented with some excellent woodcuts and paintings of local windmills (including our own, of course) by a well known local artist, which will be framed and shortly offered for sale in the mill visitor centre. Another donation which will raise funds for the repairs!