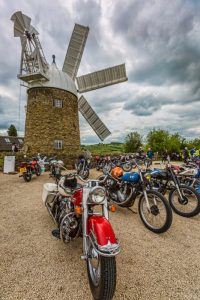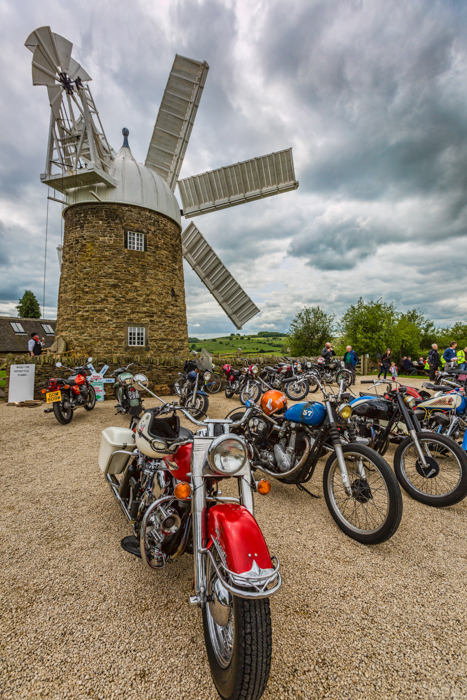 At what is now a cherished annual event, well over 100 classic motor bikes made Heage Windmill their destination on Sunday 21st May.
On a bright if largely cloudy day, visitors poured in to see, touch, snap and discuss the bikes, which were of all types, ranging  from tourers to out and out racers.
There were some well known makes such as BSA , Honda, Royal Enfield but notable were a trio of beautiful Vincents, some Harley Davidsons, an MV Augusta and there was even a rare Russian machine on display.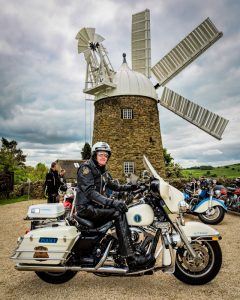 At one point, David Hitchcock from Alvaston appeared on  an unusual bike: a genuine US Secret Service Motorcade Support Vehicle.  In his shades and dark leathers, he replicated the cyborg villain from Terminator 2!
There were a number of back up stalls, including a Tombola and a selection of lovely jewellery, whilst refreshments were in high demand.
All in all the day was a pronounced success, with great feedback from all involved. All profits will go into keeping the mill working and improving the facilities.