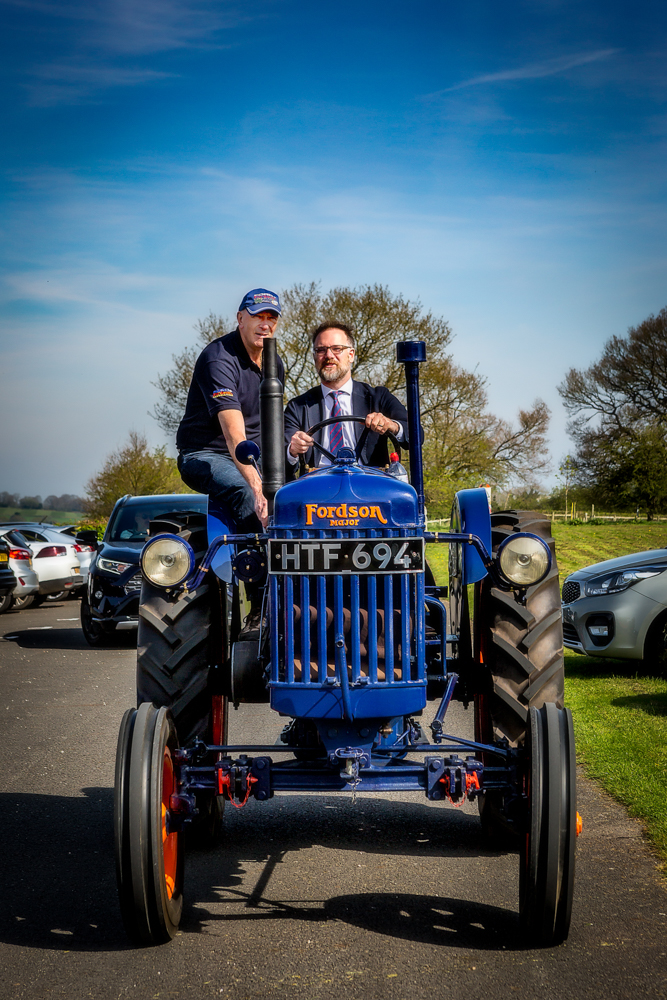 On a glorious sunny morning on Saturday April 16th, the well-known TV Personality and local Auctioneer Charles Hanson officially opened Heage Windmill's 2022 season.
The opening ceremony began – as is the custom of the last few years – by our special guest driving a vintage 1947 Fordson Tractor towards Heage Windmill where he was greeted by a large gathering, made up of well over 100 visitors and Friends of the windmill.
Charles, accompanied by his wife Rebecca and their children Matilda and Freddie, was welcomed by Roger Hatcher, Trustee and Chairman of the Friends of Heage Windmill, who said Charles' visit was a long-standing event, having been originally planned to take place in 2020, but was somewhat delayed by the onset of Covid 19.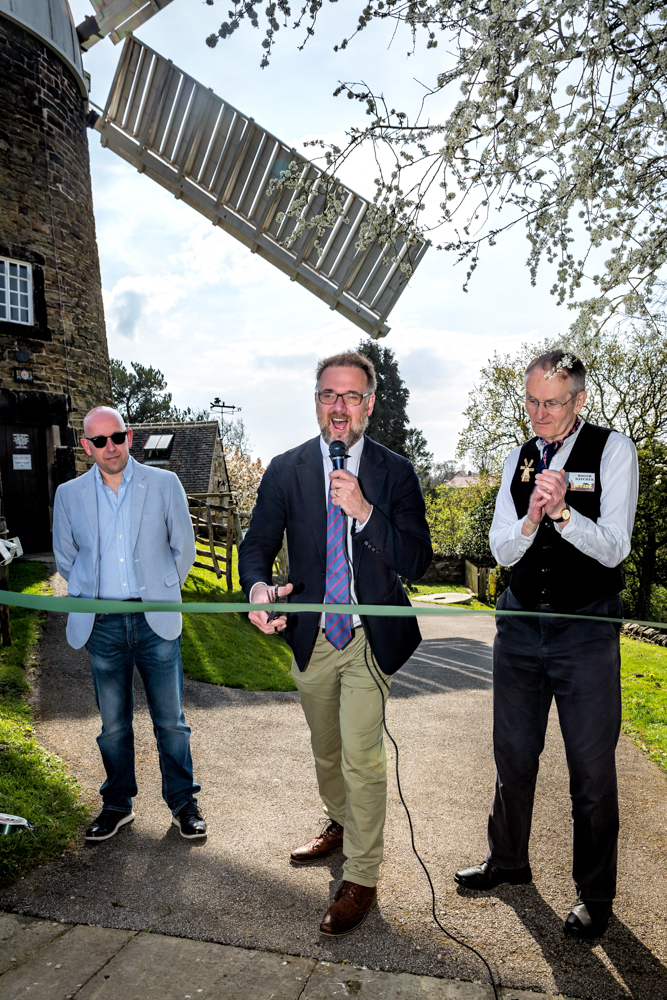 Roger went on to say how, throughout the pandemic, the mill had continued to mill grain whenever possible and thanked all who had made this happen.
Roger was followed by Kevin McDonald, Vice Chair of Heage Windmill Society, who said he was also pleased, on behalf of the Society, to welcome a local 'Antique supremo' to such an antique jewel in its own right: Heage Windmill.
Kevin said that the recent passing of John Kirkland (of Bowmer & Kirkland) meant that the windmill had lost its first patron.  However, he was pleased to announce that his son Jack will take over that role and maintain the strong link between the Kirklands and the windmill.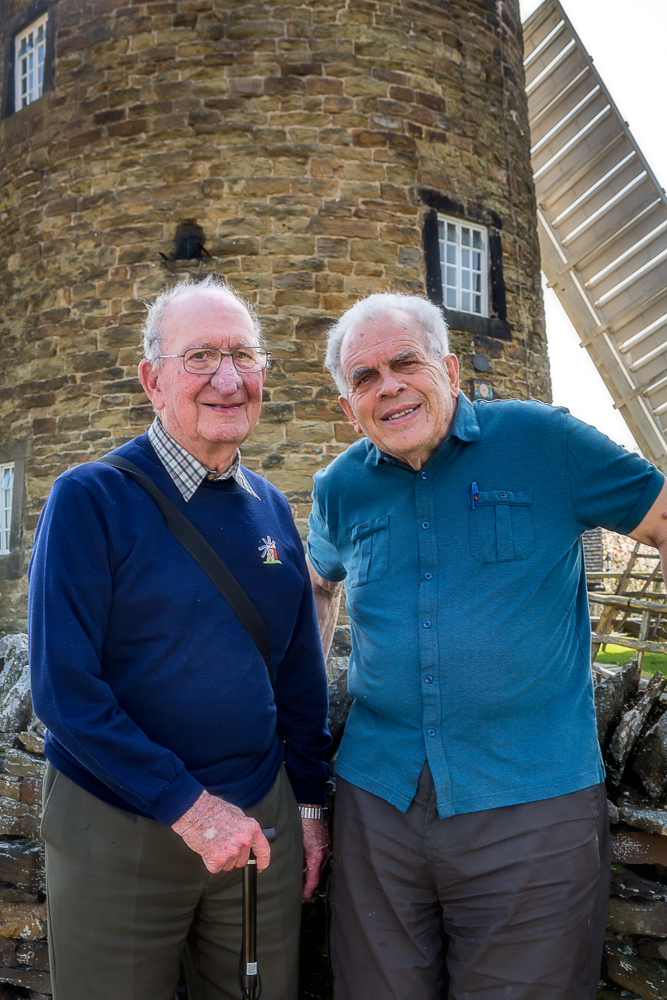 Kevin thanked all the trustees and volunteers for their efforts but singled out founder Trustee Alan Gifford and John Boucher, Consultant Millwright, for their roles as driving forces over more than 25 years.
Both had helped make the windmill, the only working one in Derbyshire, the great tourist attraction it now had become.
As an antique expert Charles then said he felt honoured to be invited to open a 225-year-old antique working machine.
He recognised that this required significant effort by the volunteers and commended their work.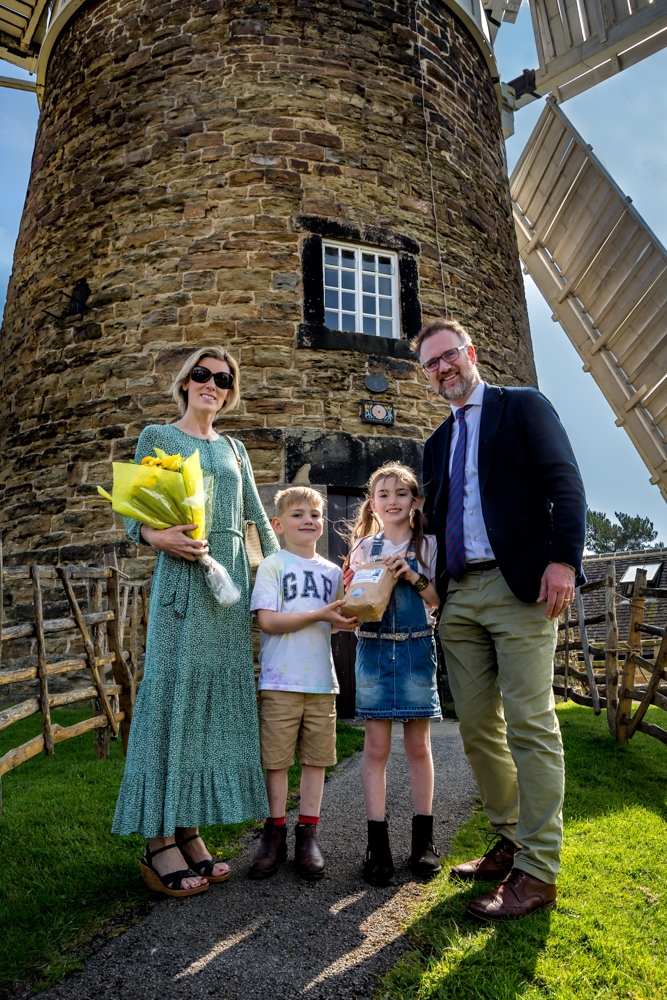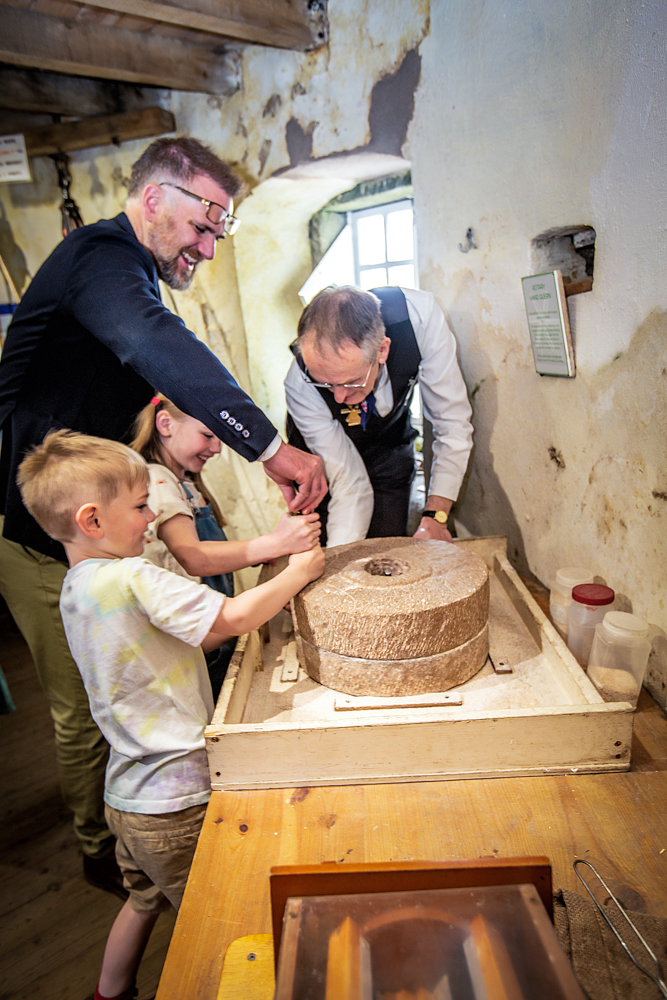 He went on to cut a tape and declare the mill 'well and truly open'.
Charles was presented with a large bag of Heage flour and his wife Rebecca was presented with flowers.
Then, joined by his wife and their young children, Charles went on a tour of the mill.
Charles finally signed the Visitor Book as follows:- 'Provenance and pedigree personified in Heage Windmill – and a jewel in Derbyshire'.