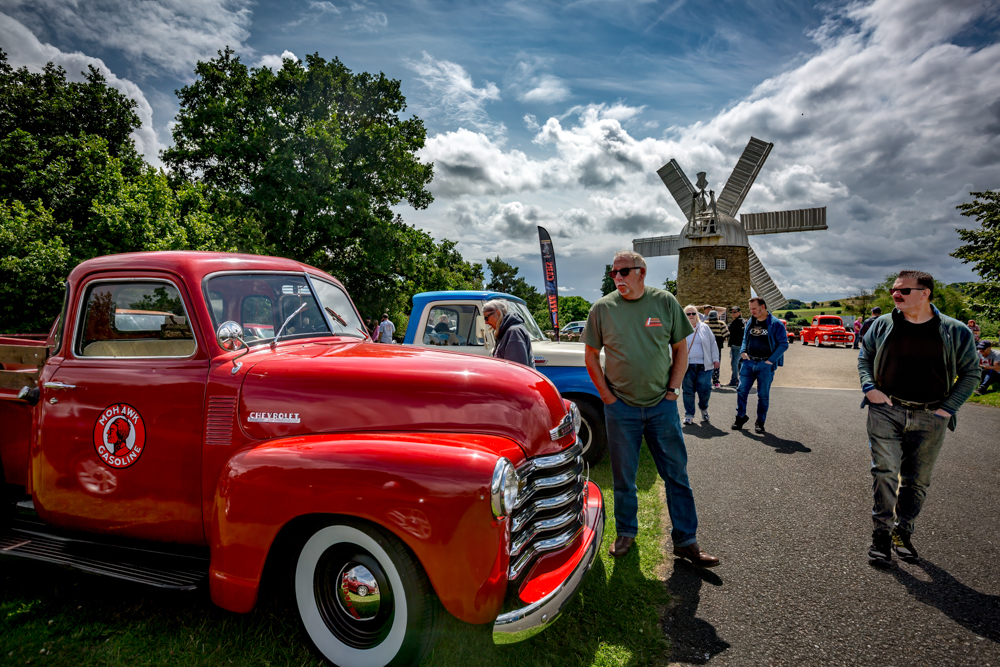 The Stars and Stripes were Blowin' in the Wind as an array of motors revved up and rolled into the windmill site for another American & Classic Cars event, thanks to the organisers Coffee N Cars.
The weather forecast wasn't too promising but, as you'll see, the ever-changing skies resulted in a rich variety of photos as our official photographer and webmaster Ashley captured the cars.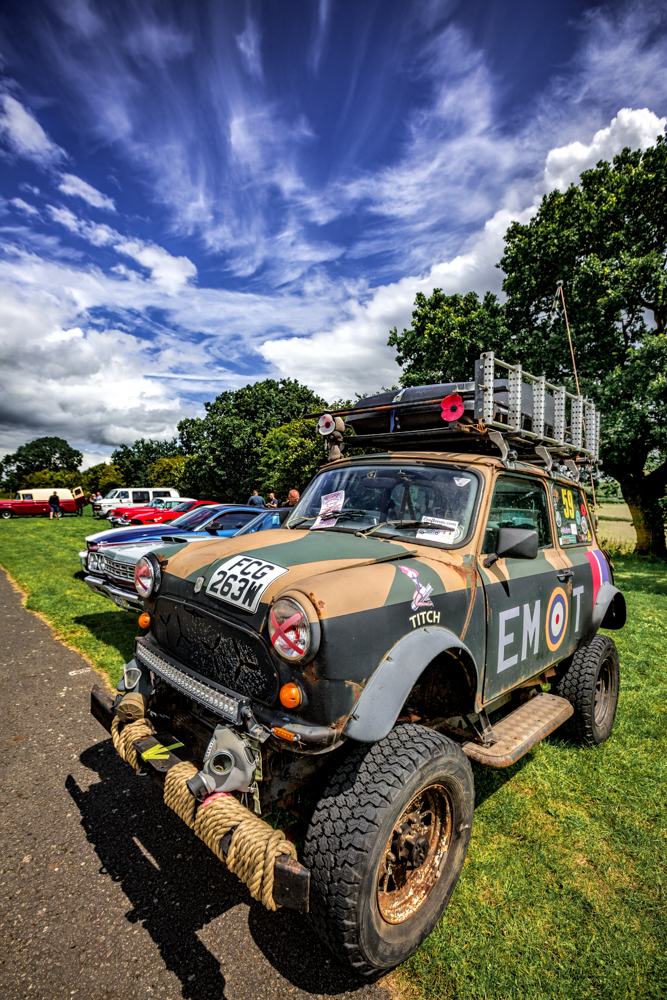 Variety here, too, with appearances by a plush Plymouth Satellite (which won Car of the Day) and a Ford pick-up (which won Truck of the Day) alongside several other Fords, a Cadillac, Chevrolet, and Ford Mustang.
Some cars came in two by two including hot rods, police cars and jeeps, one a military vehicle, with the other looking like a mini car on monster wheels (well, monstrous for a mini).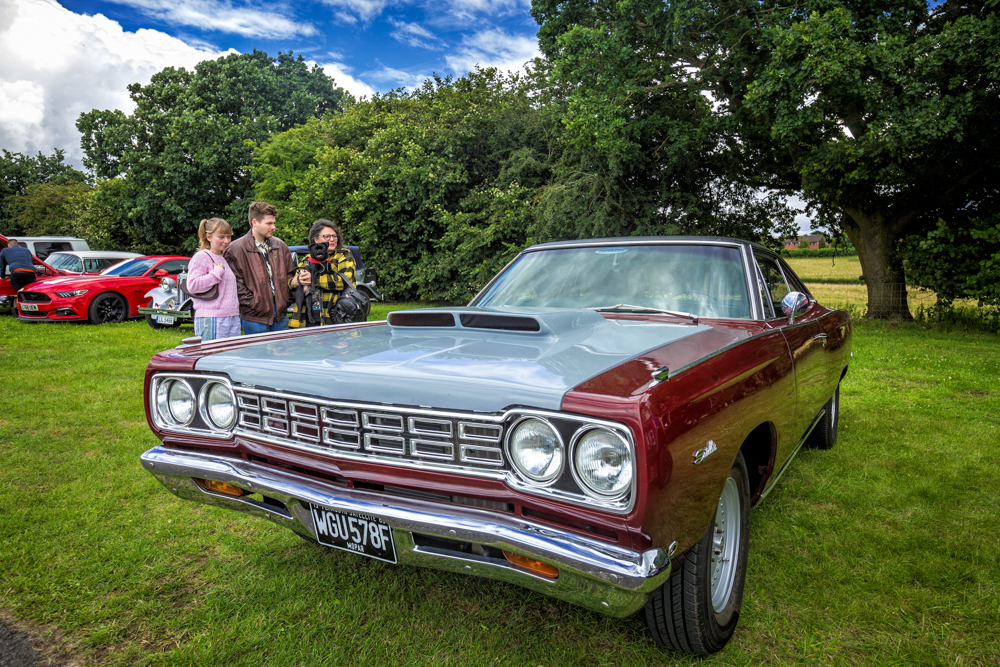 Over 300 visitors came to enjoy not just the motors but the mill itself – there were tours all day, plus a bric-a-bac stall and burger van, all of which made for a donation of over £800 for Heage Windmill.