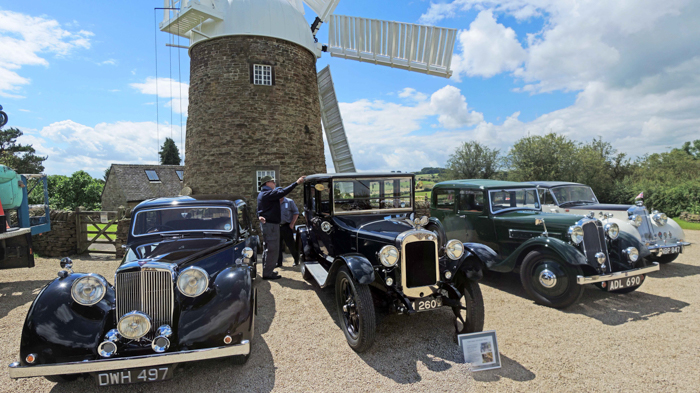 Heage Windmill recently enjoyed a visited by 16 cars of pre-1940s vintage.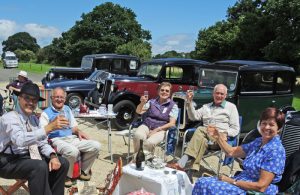 But more than that: all the occupants were dressed in 1940s style and they came prepared, with picnic tables – some with table cloths –  and food to match.
The cars were a variety of makes including Alvis, Austin, Rover and Triumph, and all  gleamed in the sun light.  They came from all parts of the UK, too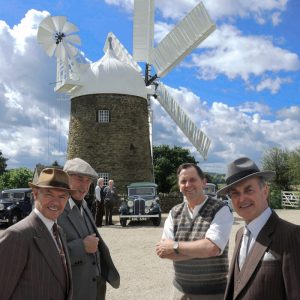 There was a further attraction: one of our visitors produced a wind-up gramophone and proceeded, much to the delight of the other visitors, to perform 1940s type dances.
It was such a success our visitors said they intend to come again as soon as they can arrange it, so expect to see this event billed for 2017.
What made the day even more complete was the fact that the windmill sails turned all day for the first time since last August.  Truly a memorable day.