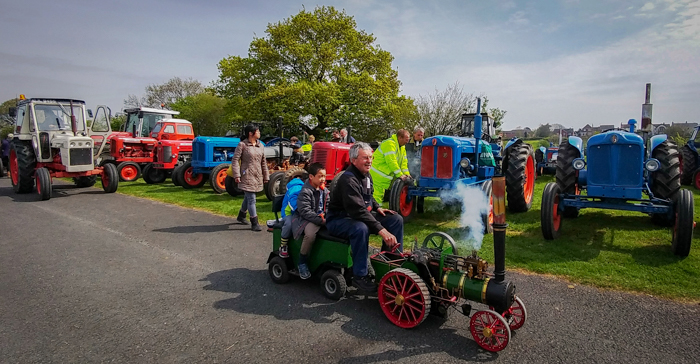 On a pleasant, some time sunny day, with a steady  wind to turn the sails, Heage Windmill entertained a multifarious collection of 39 tractors.
They were supported by a restored 1920s steam traction engine* which itself was backed up by two (3" to a foot) working scale models of steam tractors – both of which were giving rides to children – old and young.
A surprise visitor was a  wartime  restored 1942 25lb Howitzer Gun, towed by a 1943 Morris C8.  We have never had such a large weapon on site before!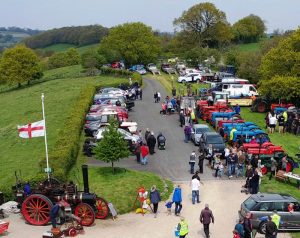 We also had about a dozen portable steam engines on site, all in working order. These, together with  tractors, helped to replace horses on farms over the last 100 years.
There were a very large number of visitors to the site who enjoyed the veteran machines, with many taking on the mill tours  where our guides explained the history of the mill and how it worked.  They also took full advantage of our bric a brac stall and came away with bargains galore.
All in all – a great day for everyone.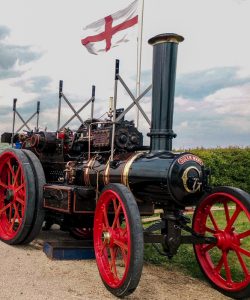 *The  Garratt Traction Engine, owned by David Bosworth from Smalley, was built in 1920. She is called 'Queen Mary', as named when built, and was first  used for moving goods, mainly timber,  along public roads. Powered by coal and water, she would travel up to 15 miles before she needed more water, even though she could hold up to 250 gallons.