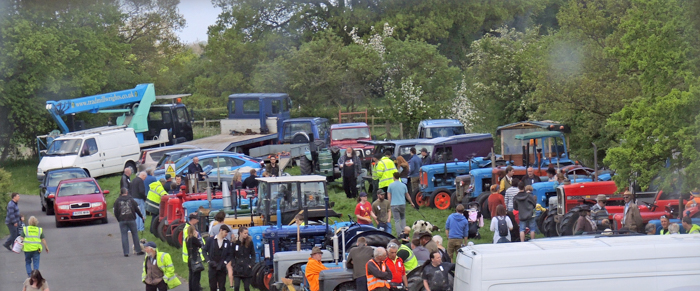 Heage Windmill celebrated National Mills Weekend, co-ordinated by SPAB (Society for Protection of Ancient buildings), by staging its always popular Tractor Day.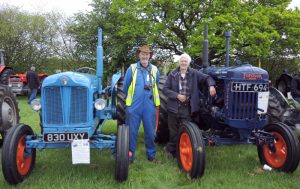 The sun shone all day so it was pleasantly warm for the big crowd of visitors  who came to the mill.
On site was a very wide range of some 30 vintage tractors, most of which had been lovingly restored.
There was also a large gathering of stationary engines, some of which  were working.
In a tent, the Nunsfield Radio club was hard at work, making contact with numerous  other similar groups located  at other mills also open over the weekend.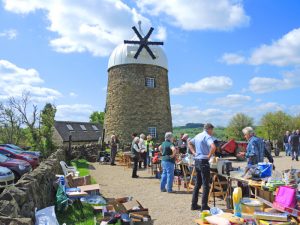 In addition the Friends of Heage Windmill ran a fund raising bric a brac stall which attracted a lot of interest and helped the restoration funds.
Also on display were the refurbished sails, waiting to be fitted, and some of the large rotten timbers which had caused the mill to stop working and producing flour.
Replacements have already been fitted and although some more work still is needed, it is getting closer to the date when the sails will turn again.