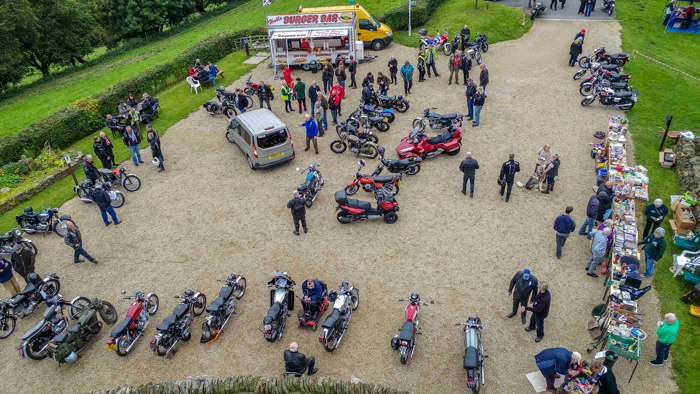 It was more than just motorbikes when a Classic Bike Rally assembled at Heage windmill on Sunday, September 10th when, in spite of some inclement weather, some 50 machines were on display.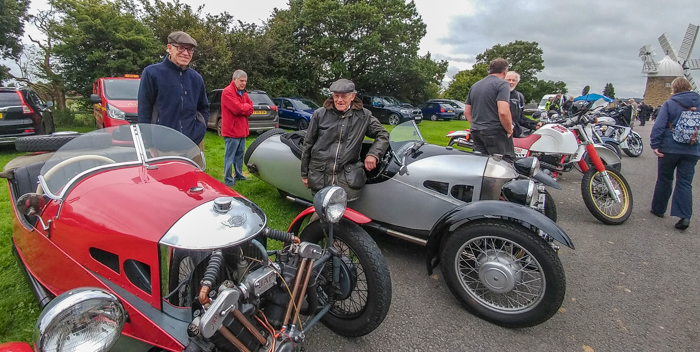 Along with the bikes, we had a couple of 1933 Morgan three wheel cars and even a custom made Mercian racing pedal cycle.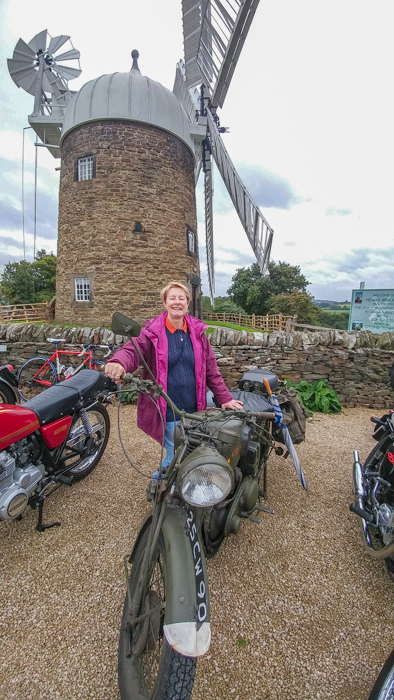 A surprise display was a 1939 wartime dispatch rider's motor bike, restored and presented by Ralph and Jane Taylor of Nether Heage.
However event organiser for the windmill, Lynn Allen, presented a new award for the event – a Certificate for the Best Bike on Show', to Graham Walker, who had come on a beautiful 1950's Norton 19R.
The instigators of the concept of the Windmill rally – Graham Walker and Colin Clemens – told Lynn Allen, event organiser for the windmill: 'It was always great to come to such a super venue as Heage windmill; everyone is so friendly'.
Despite the weather, many did a tour of the windmill and bought goods from the bric-a brac stall, with all proceeds going to the upkeep of the windmill.