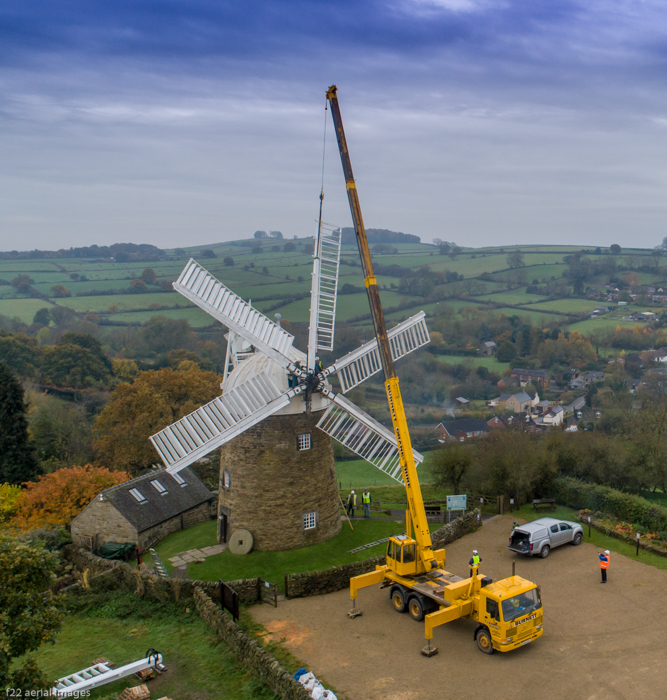 Heage Windmill is looking more like herself again as the two new sails were hoisted into position on the morning of the 6th November.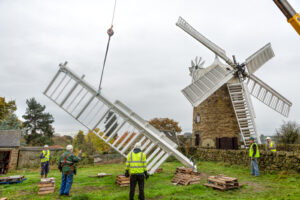 The weather was calm which was perfect for the task.
These two sails were assembled by the maintenance team under the skilful leadership of David Land, the Maintenance Manager.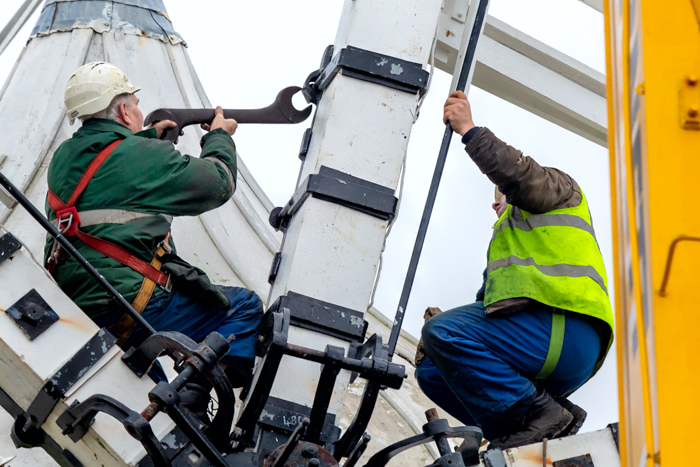 The project has taken approximately 750 hours of volunteer labour.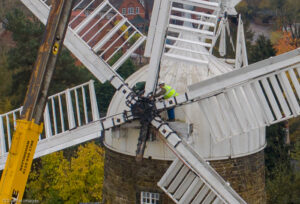 Nicholls Engineering of Heage were on site helping the team both when the old sails were removed and when the two new ones were attached.
The firm have great experience in engineering projects and have worked on Heage Windmill before, so sincere thanks are extended to them.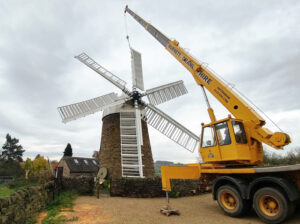 Constructional Timber of Barnsley supplied and delivered the laminated pieces of wood (84 in total) for the sails.
These arrived at Heage Windmill back in the spring and the team have spent the summer assembling the new sails.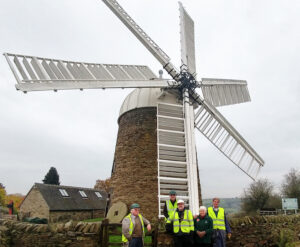 This included coating all the pieces with sealer followed by undercoating and glossing – 2 coats of each. The shutters were removed from the old sails, washed, repainted and transferred to the new ones.
Alan Eccleston, Chair of the Trust, said that the Trustees wished to thank the dedicated team of volunteers who have worked tirelessly to make this possible.