Descendants of the Shore family may now be able to access information on their ancestors via the internet.
The brothers Isaac and Joseph Shore bought Heage windmill in 1850 and they, and their descendents, worked there as millers until the mill ceased to operate in 1919. From time to time their many descendents have contacted  the mill to try to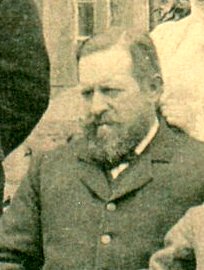 trace their ancestors.  Up till now, this has always been handled on an ad-hoc basis . Just recently, however, use has been made of an email link – the 'Shore's Group' , so far involving some eight different branches of the family.  As a result of the 'Group' we now have a much more complete Shore family tree.
However, if there are more Shores out there, do please contact us at miller@heagewindmill.org.uk. We can introduce you to the 'Group' and you might just find the information you have been seeking!