The dawning of December's first day was chilly but welcomely dry and bright for the arrival of Santa Claus.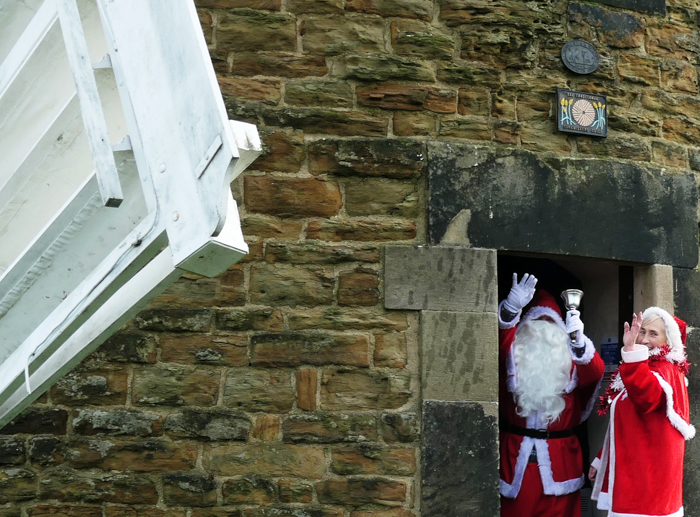 As he walked to his grotto in the mill, he told one small child how happy he was to see that all six sails were in place again!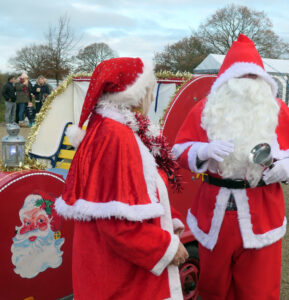 He soon made himself comfortable in his grotto and during his visit saw over 140 children, each of whom received a specially wrapped present. The youngest one to see him was just 4 weeks old! Must be a record of some sort?
During the day at least 500 visitors came to the mill and enjoyed the entertainments and refreshments available in the nearby marquee and on site whilst they waited their turn for to meet the great man.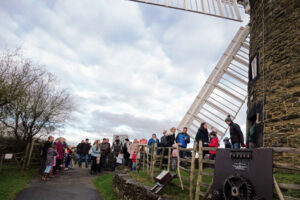 To pass the time while waiting to see Santa there were various things to do on site e.g. tombola, raffles, the bric-a-brac stall, and others. There was also the very popular hot food van plus a doughnut stall.
Angela Ward, Chair of the Friends of the Windmill said: 'It's been a great day, with every one of our volunteers working hard to make it a success.  All the profits will go to keeping the windmill working.' Angela added that 'it was a really festive occasion and so many people enjoyed themselves'.