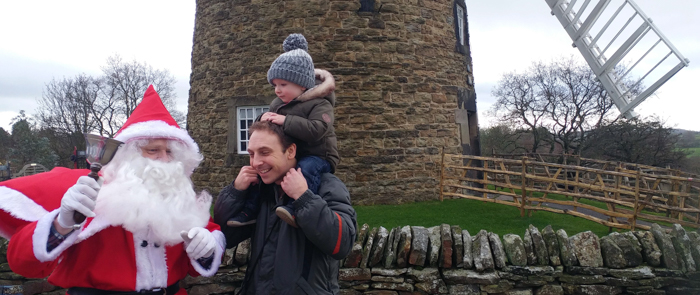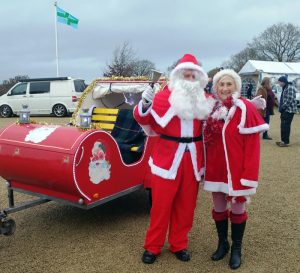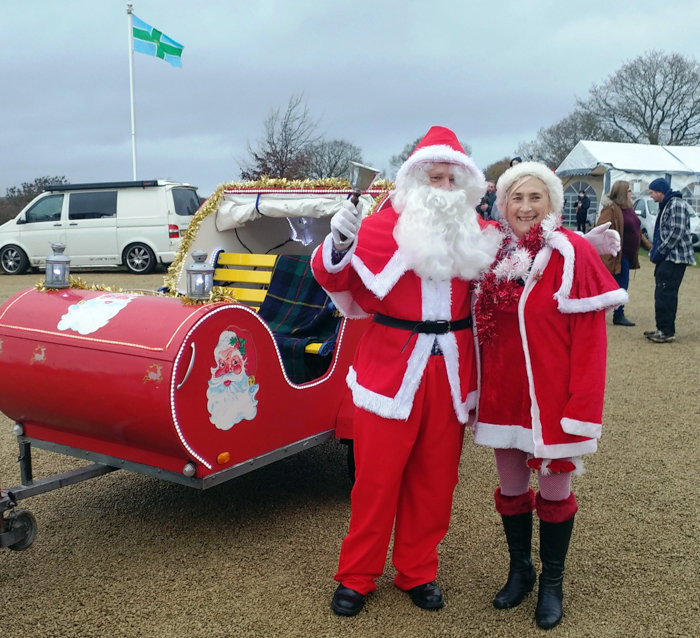 Sunday 2nd December dawned cloudy and a bit damp, but mostly dry and mild. This was important because Santa Claus was coming to Heage Windmill and  duly arrived at 11.00 am on a motorised sledge, (kindly loaned by Amber Valley Rotary Club) to be greeted by a crowd of happy and excited youngsters.
Helped by the mill's head Elf (Lynn Allen), Santa soon made himself comfortable in his grotto on the ground floor of the windmill.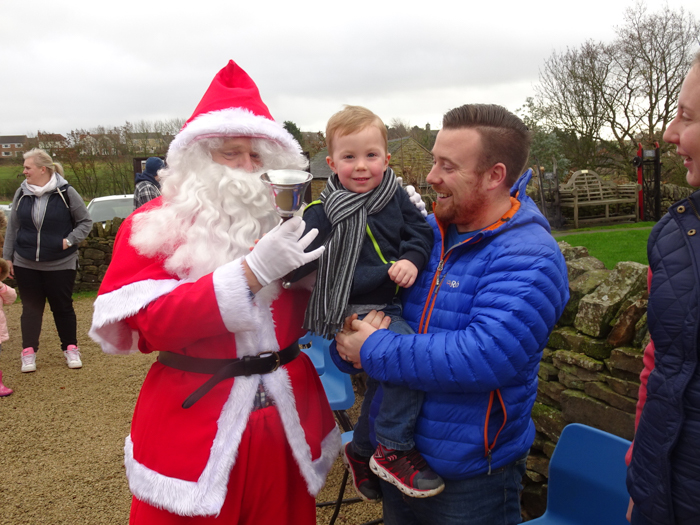 The excited children were able to see Santa in turn (as result of a numbered ticket scheme which worked very well) and during his visit he saw over 130 children, each of whom received a specially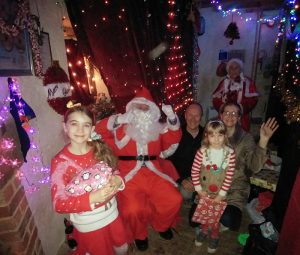 wrapped present from Santa. As he rested afterwards he said 'They were the best set of children I have seen this year!'
During the day over 500 visitors came to the mill and enjoyed the entertainments and refreshments available in the nearby marquee, and in the mill undercroft.
To pass the time waiting to see Santa, there were various games to play, raffles and food, including a very popular hot food van providing a range of food to suit all tastes.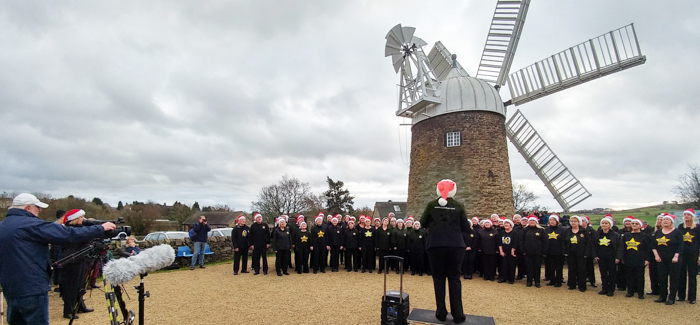 They were also entertained by members of the Notts and Derby Rock Choir , suitably bedecked in Santa hats, who sang many seasonal songs.