It is with great regret that Heage Windmill has to announce the death of Peter Straw who was Chairman of the Friends for 13 years, standing down in 2014 for health reasons.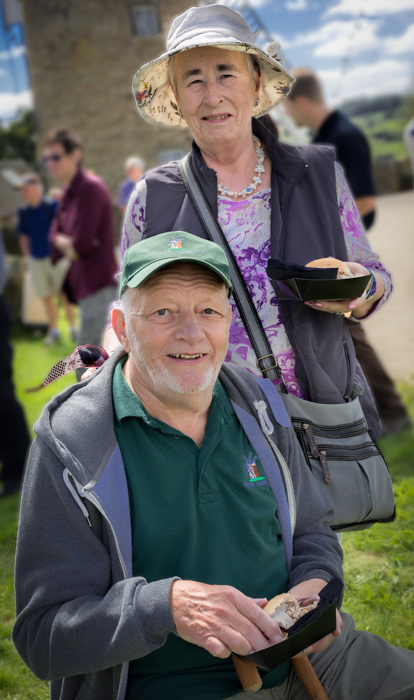 When Peter and his wife Celia moved to the area, they went to an early meeting of the Friends of Heage Windmill. Shortly after this Peter was voted in as chairman and held the position for 13 years until he stood down as Chair at the 2014 AGM. He took up the post in 2002 which was when the Mill opened to the public. Peter had also been a Trustee for 10 years.
Not everyone will realise the amount of work that Peter did in the background, not just at the Mill itself but attending meetings far and wide to promote the organisation, always looking for opportunities to enhance the mill experience for visitors. Also, Peter was always more than happy to encourage visitors to make the most of their time in Derbyshire by visiting other local tourist attractions. Throughout he was well supported by his wife Celia.
Over the years he worked tirelessly for the Mill. He was very dedicated and enthusiastic in everything he did. He was very caring towards all volunteers and very good at getting the best out of people. The volunteers who worked alongside him had nothing but praise for Peter and they had never known him to lose his temper. He had a calming influence and was always happy to listen to those volunteers with problems.
Until he retired Peter was a regular guide at the Mill, making it come alive for the visitors. He also stood Bakewell Farmers' Market on occasions on behalf of Heage Windmill.
Under Peter's chairmanship the Mill gained and successfully retained the 5-star rating from Amber Valley Borough Council for Health and Hygiene.
Again, under Peter's watch the Mill gained and successfully retained the Place of Interest Quality Assurance Scheme (PIQAS) status.
In his retirement from the Mill he still visited and supported all the events.
All the Friends and Trustees would like to extend their deepest sympathy to his widow, Celia plus all of his family.