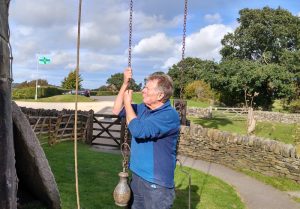 Neil Oates from nearby Ripley is our latest Miller for the Day, 'an experience I really enjoyed' says retired headmaster Neil.
For his Miller for the Day gift, Neil was guided by a team of three qualified millers who were stocking up on flour for mill.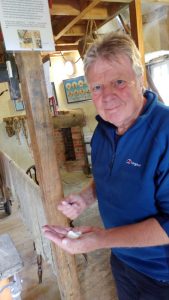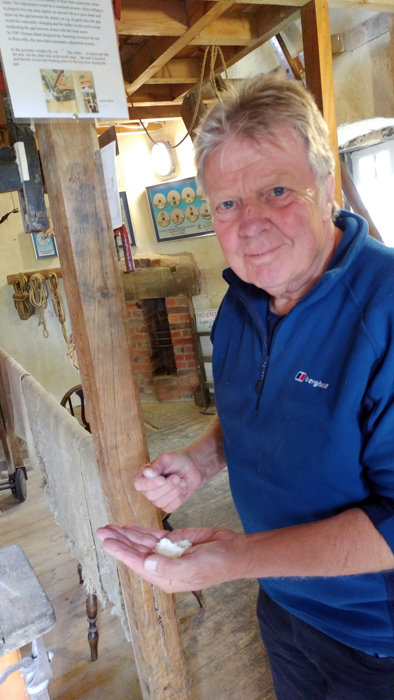 Neil first learnt how to start and stop the mill and to control the speed of the sails.  He then assisted in the stone milling of some 125 kg of flour, using wind power to drive the stones – a really environmentally friendly process.
At the end of the day, Neil went home with a bag of flour he had helped produce and a certificate recording the occasion. He says it was a day he will never forget.
For details on how to become a 'Miller for the Day' click here