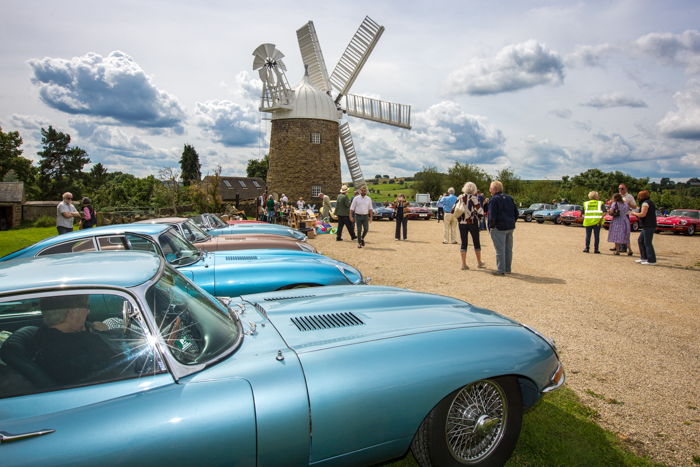 Our classic windmill was complemented last weekend (August 6th) by a display of classic internal combustion engineering married with classy design in the shape of the E-type.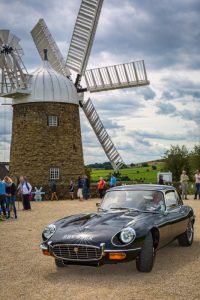 We were visited by more than 20 models of that truly iconic car – the E Type Jaguar – built between 1961 and 1975.
It was exhilarating to see various versions of these multi coloured darlings of the 1960's and 70's roaring up the drive and coming to rest in the inner car park.  All these sleek, low profile cars were in superb condition, too.
As Richard Eaton – the Derbyshire & Cheshire E Type Owners Club rep – explains: 'These are sports cars with true pedigree, based directly on the Le Mans winning D type Jaguars of the 1950s. I don't believe that any other car has made such an impact on the motoring world; even today they remain eye catching and tremendous fun to drive.'
Thanks to Richard for organising this visit.  Hopefully we'll see you again next year!