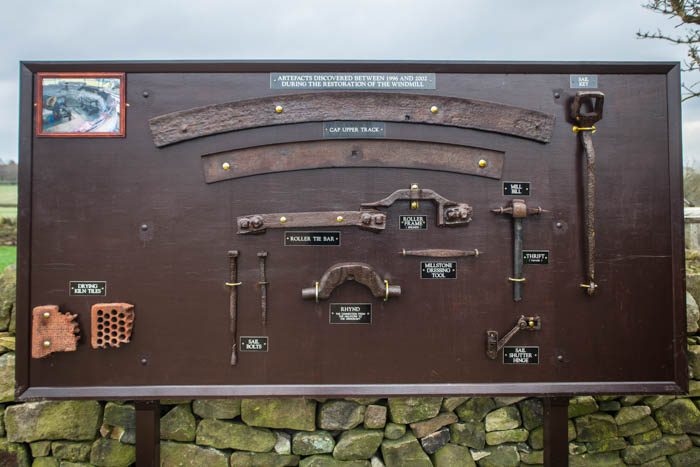 Heage Windmill now has a display board showing artefacts discovered during the restoration of the windmill between 1996 and 2002.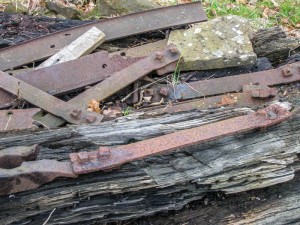 When the site at Heage was cleared, many artefacts – mainly made of iron – were found buried in and around the mill. In addition there were numerous pieces removed from the mill as they were either broken or worn out (see photo). These were collected together and in due course moved into covered store where they have been conserved but not displayed.
As they represented something of  the mill's past, a number of the mill maintenance team felt 'something should be done' with them on a more permanent basis. The various items were therefore carefully identified and the concept of a display was born. There is no spare space inside the building so a large board, mounted on posts, was conceived and the various piece mounted onto it.
All the pieces have been treated with preservative and the board itself can be demounted for internal storage during the closed season. Our guides have all been briefed and are able to explain in more detail than the small labels on the board can offer and what they represent.
The result  is the current display board and our thanks are extended to the volunteers who assembled and presented  this collection of our mill's heritage.
Photo shows a collection of roller tie bars, as removed from the mill during restoration in 2002.