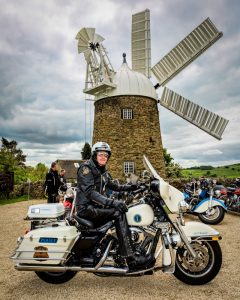 We are celebrating National Mills Days this weekend – May 12/13 – with an extra special day on Sunday.
We  have a rally of classic road and racing motor bikes from a variety of countries including Britain, Italy and Japan.
There will be a great assortment of these motor bikes, most  carefully restored to their original gleaming condition by their loving owners.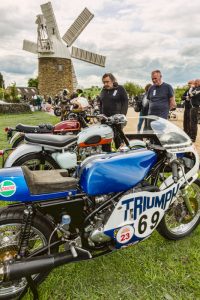 The bikes on show could well include a BSA Rocket, Kawasaki 750 Dragster,  Suzuki T20 – dating from 1967 – as well as more well known models such as  Matchless, Royal Enfield and Triumph.
There will be great photo opportunities as well as a chance to sit on one of the 'beasts'.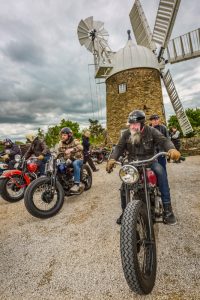 A new trophy remembering one of the great bike enthusiasts Dave Cleaver, will be awarded to the best bike on show.
But that's not all… The Nunsfield  Radio club will be on site and will attempt to contact similar groups based at other wind and water mills open to the public for National Mills weekend.
And we have a giant Tombola together with  raffle for a 'Biker Monkey' as well as the very well received guided tours round the 220 year old flour producing  windmill herself.