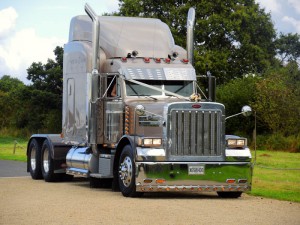 When most folks decide to tie the knot, they get a car to take them to and from the various venues.  Kerry Fradley and Darren Ashley had the same thoughts. But they thought 'big' and hired an American Dream Truck as their wedding transport. This was a huge, gleaming and polished, road haulage unit which dwarfs most other things on the road; we had to trim a tree on the road down to the windmill to ensure there was a free passage!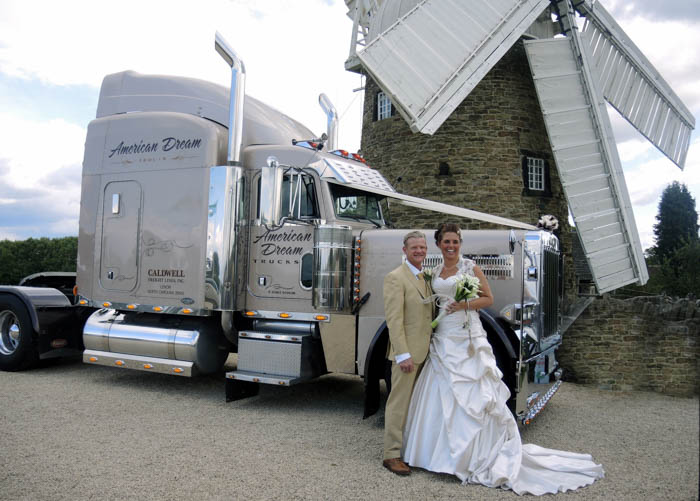 The truck is 13 years old, has a 14 litre engine, a potential top speed of 110 mph, and has done almost a million miles (at 11 miles per gallon!). Behind the cab is a special unit where the happy couple could settle back and feel mighty!
The pair were married at Heage church last Saturday and then made their way down to the windmill for an unusual photo shoot, before heading off to Horsley Lodge for the reception. The whole unit, and the couple, posed in front of the mill, and many official, and unofficial photos, were taken. They were presented with an engraved wooden spoon made by Freda Stallybrass, of the Friends of the mill, and also, of course, a bag of Heage flour!
Would you like your wedding to include a photo shoot at the windmill?  Click here for more details.