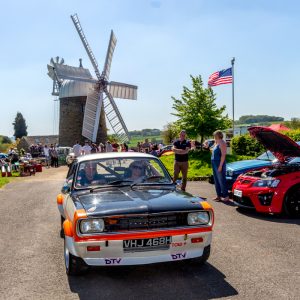 They came from every direction, were every size and colour, and Heage Windmill became, for a short time, Little America.
It was a popular assembly and probably one the largest gatherings we have known – up to about 60 vehicles.
Visitors flocked to see them and stretched  and our parking facilities to the limit.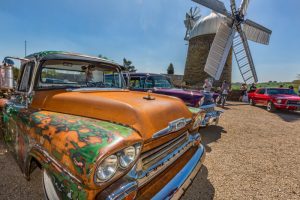 The cars  ranged from huge Lincolns, Chryslers, Dodge limousines  to   brightly coloured, customised pickups and trucks.
We also had some quite massive gleaming chromium plated motor bikes!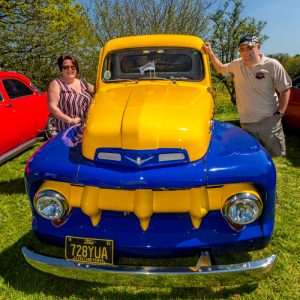 The proud owners were delighted to show them off and explain their reasons for using these vehicles.
Attila Tilldogg Csortia, who organised the visit of the cars from the 'Cars and Coffee' group,  said: 'We all love our cars and love coming  to Heage to show them!'
Awards were made to the best car in each class.
The mill itself was very popular and almost 100 visitors enjoyed guided tours and learnt how flour was made traditionally.