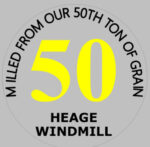 We are delighted to announce that our windmill has just taken delivery of its 50th ton of grain.
We have been milling grain in the traditional manner – between rotating stones, driven by the  wind – at Heage windmill since our first trial product emerged from the chute on the 4th of July 2003.
Then followed a series of trials and testing until we were ready to offer our products for sale at the windmill.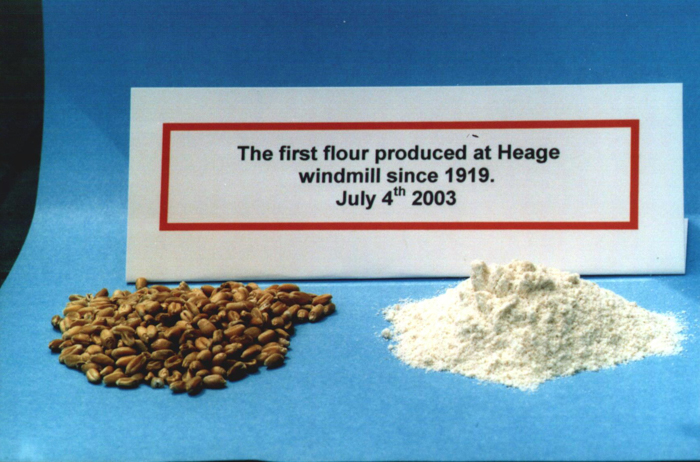 We ordered our first batch of grain to be used commercially in March 2004 and the demand for our product has grown steadily since then.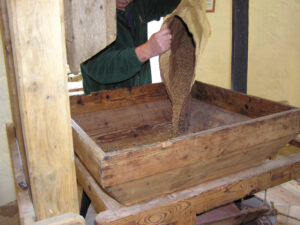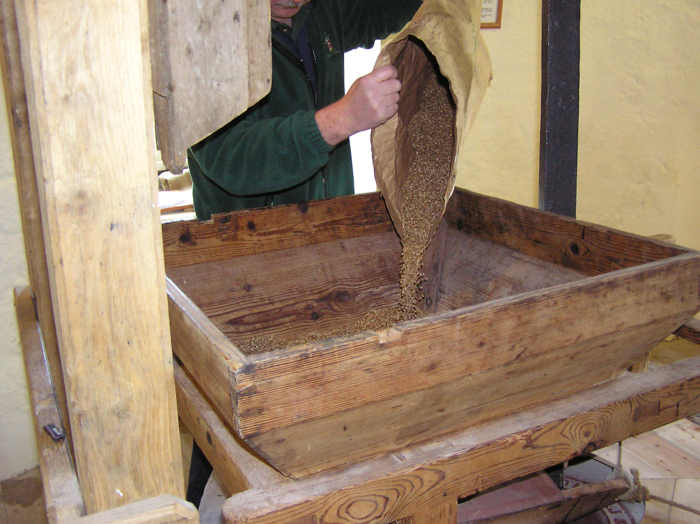 Our first sack of flour was milled by the late Mac Mumford and was bagged and sold on 28th of March 2004.
We only sell our flour at the mill or Bakewell Farmers' Market, and all our milling is carried out by our specially trained volunteer millers.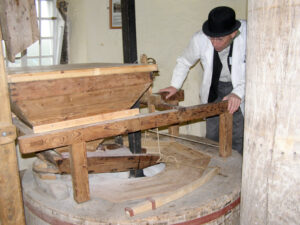 We received the 50th ton of grain in 25 kilo sacks.  All  bags of our flour from this batch will carry a specially designed label marking that it comes from our 50th ton.
The 49 tons  of flour already produced  have resulted in a net  income over 15 years of about £50,000, at an average of about £3,500 a year.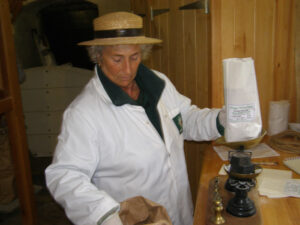 All profits from the sale of flour have been used to help maintain the mill over the years.
We hope that Heage Windmill will continue to produce its much loved flour for many years to come.